SICOT Young Surgeons Committee
I am delighted to have been selected to the position of Chairman of the SICOT Young Surgeons Committee (YSC). It is my greatest honour and privilege to have the opportunity to serve our community throughout the next term. As a result of the hard work and dedication of our previous YSC Chairmen, especially Prof Hatem Said and Dr Fatih Kucukdurmaz, who worked tirelessly for the benefit of the YSC and SICOT, we are able to celebrate a number of achievements accomplished by the YSC. Read more...

♦ Registration
Online registration is open here! Reduced fees are available until 12 September!

♦ Scientific Programme
The congress programme will focus on knowledge transfer and will offer a full scientific programme dealing with the latest advances in orthopaedic surgery in both the high tech and low tech environment. Abundant free paper sessions, symposia, instructional course lectures and plenary presentations promise something for everyone in terms of orthopaedic interest and subspecialisation.
Plenary Speakers
We are pleased to announce that Mohit Bhandari, Timothy Briggs and Alexander R. Vaccaro will be the plenary speakers at the SICOT Congress in Montreal. Read more...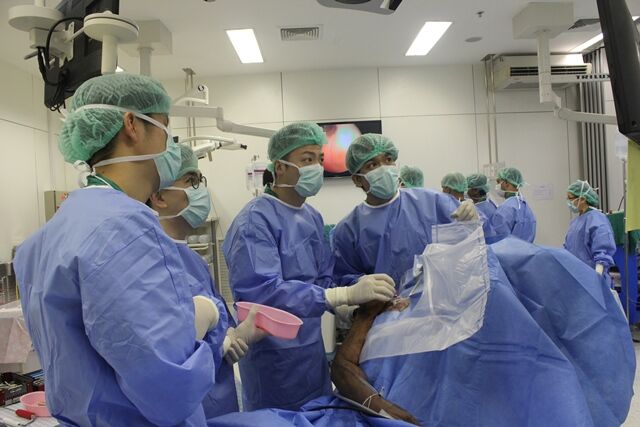 Cadaver Labs
Hands-on training in knee and shoulder surgical techniques under direct supervision of faculty and staff from 10 to 12 October 2018. One faculty member will be available per station for maximum interaction with trainees. There will be two participants per station per half day (morning or afternoon) and the maximum number of places available is 120, based on a first come, first served policy. It is possible to register for two sessions. Video techniques will be available before the Congress for viewing/upload. Read more...
8th SICOT Educational Day
The needs of orthopaedic residents, fellows and practicing orthopaedic surgeons around the world are evolving constantly. At the same time, evidence-based knowledge in orthopaedics is expanding at a rapid rate. Moreover, all the residents around the world need to take examinations at some stage in their career to mark completion of training and/or demonstrate competency. Also, practicing orthopaedic surgeons do have to undergo some form of appraisal and/or revalidation at regular intervals to demonstrate fitness to practice. In both these scenarios, acquiring and updating knowledge in a short span of time is essential. The SICOT Educational Day was conceived with this purpose in mind. Read more...
27th International Course on Polytrauma Management
The idea of this course was initiated by Drs Giannoudis and Pape in 2002 with the first course being held in 2002 in Leeds, United Kingdom. Since then, it has circulated and part of it has also been implemented in the philosophy of the AO. The organisers feel that the widespread implementation of the ATLS algorithm has tremendously improved the acute treatment of severely injured patients. Following the initial resuscitation phase, controversies and ongoing changes have occurred that are worth reviewing. Therefore, these courses address the issues "Beyond ATLS". Read more...
9th International Clubfoot Congress
It is with great pleasure that we announce the 9th International Clubfoot Congress to be held in Montreal, Canada, on 11 October 2018. Our goal is to provide an exciting forum for clubfoot physicians and researchers to share knowledge and exchange ideas on all aspects of clubfoot research. Read more...
7th Montreal Knee Day Symposium
This symposium (French-speaking with English comments) is a case-based symposium to stir debate among all participants and propose innovative, state-of-the-art solutions on the management of knee pathologies. All attendees will be invited to share their experience during the presentations. Read more...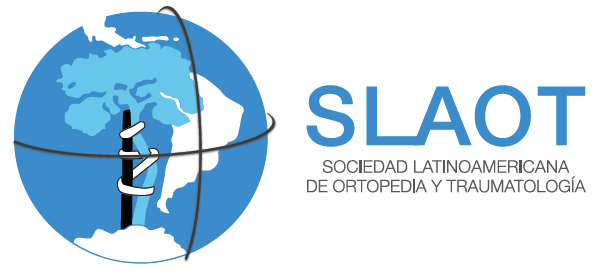 SLAOT Symposium
This symposium is intended to raise awareness, stir debate and propose solutions on case management in orthopaedics based on the Latin American experience. Read more...
International Osteoporosis Foundation Symposium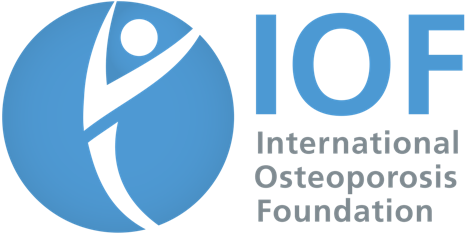 This symposium is intended to raise awareness and propose solutions on fragility fracture management in orthopaedics: decreasing care gap and preventing subsequent fractures. All cases will be presented by experts in fragility fracture management with live interaction with the symposium participants. This activity is endorsed by Osteoporosis Canada, SICOT and IOF. Read more...

♦ Awards
Several awards will be granted at the Congress to reward surgeons for their scientific achievement or to help young doctors attend the Congress by supporting them financially. Read more...

♦ Social Programme
Don't miss the Opening Ceremony, Welcome Reception, Networking Event, and Closing Ceremony - all great opportunities to meet other orthopaedic surgeons from around the world! Read more...

♦ Montreal Canadiens Hockey Game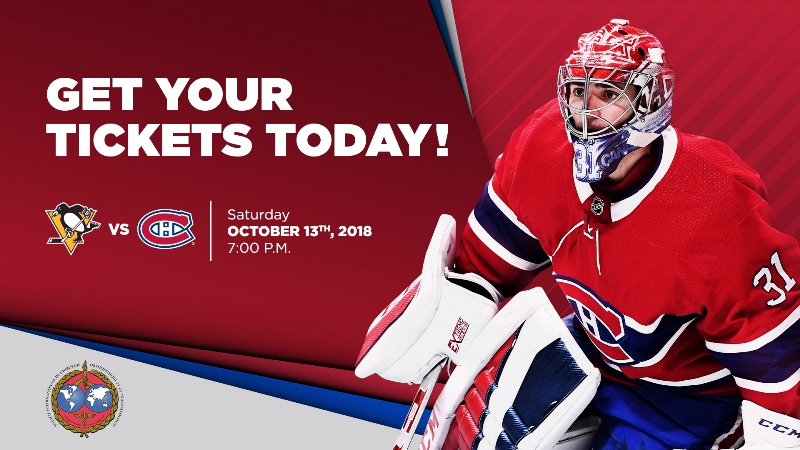 Don't miss the Montreal Canadiens hockey game on Saturday, 13 October!
Limited availability, so please book today to avoid disappointment.
♦ Accommodation
The Congress hotels are all within walking distance to the venue, Palais des congrès de Montréal, Canada. There are only a limited number of hotel rooms available. To ensure availability, please be sure to make your hotel reservations as soon as possible. Read more...

♦ Flights
Air Canada is pleased to offer 10%-12% discounts on airfare from anywhere Air Canada flies into Montreal for the 39th SICOT Orthopaedic World Congress (discounts apply from 30 September to 21 October 2018).

Click here to book your flight
Add the code Y7QZ32H1 in the promotion box and it will automatically calculate the discounts.

♦ Tours
Several day tours in and around beautiful Montreal have been arranged during the Congress. Don't miss the opportunity to explore this exciting city! Read more...

♦ Exhibition & Sponsorship
Don't miss out on this unique opportunity to promote your products and services to leading international orthopaedic surgeons, traumatologists and specialists in related fields. Read more...

♦ About Montreal
Click here to get useful information about this dynamic and charming metropolis and what it has to offer.
Report of the 25th SICOT Trainees Meeting
by Thami Benzakour
We organized the 25th SICOT Trainees Meeting on 12 April in Marrakech, Morocco. This event was held on the first day of the 36th Moroccan Congress of SMACOT. This 3rd SICOT Youth Day in Morocco comes in fact after those of 1996 and 2007. The meeting aims at presenting the work and research of young surgeons under the umbrella of SICOT. Updates are also presented by the guest speakers in an interactive approach. All talks are then discussed in an open forum with senior surgeons from multiple international and national societies. Read more...

II International Students Orthopaedic Conference
This conference is endorsed by SICOT and is aimed at young residents, up to the second year of a residency programme. It will take place from 25 to 26 October 2018 in Szczecin, Poland. Read more...

3rd Assiut Shoulder & Elbow Cadaveric Arthroscopy Course
This course is also endorsed by SICOT and will be held in Assiut, Egypt, from 12 to 13 September 2018. It will include live surgery and cadaveric training by local and international faculty. Read more...

SICOT Forum during the 38th Annual Meeting of the Portuguese Society of Orthopaedics and Traumatology (SPOT)
The SICOT Forum during the SPOT Congress will take place on Friday, 26 October 2018 in Viseu, Portugal. The topic of the Forum will be "How to search for literature in orthopaedics" and it will be chaired by Jacinto Monteiro. Read more...

SICOT Project - "Let's Pledge to Give"
by S. Rajasekaran
SICOT is the largest and truly International Orthopaedic Association of the world with members from nearly 127 countries. I am glad that our Society is growing from strength to strength. Our annual meetings are improving steadily not only in attendance but also in quality and standards. Although the primary aim of SICOT is to promote academics and learning amongst its members, it should also serve as a vehicle to carry the best of modern orthopaedic surgery to those who deserve it most. It would be fruitless if we improve in academics and techniques but the benefit does not reach the patients who need it. The rich expertise and experience of SICOT members should reach those who deserve the best of orthopaedic care but who cannot afford it. Towards this end, I propose that SICOT initiates the project - 'Let's Pledge to Give', where every SICOT member would be encouraged to offer his/her expertise free of charge to at least one deserving patient every year. The motto will be 'Be a blessing to one patient this year'. This will be a novel programme that will increase the value of SICOT to the society around the world and will also have a tremendous public relations value. Read more...

"SICOT meets SICOT" Fellowship Report from Bad Neustadt Shoulder Centre, Germany
by Farrukh Usmonov
I am glad to report about my fellowship in Bad Neustad Shoulder Centre because it was an unforgettable period of my life. I think I am one of the first doctors from Uzbekistan to be selected for the SICOT Fellowship Programme. I want to thank SICOT and Professor Frank Gohlke for giving me a chance to improve my knowledge and professional skills in shoulder surgery. Read more...

Assiut University/SICOT Training Fellowship Report
by Buunaaim Alexis
I wish to thank the Faculty of the Assiut University Department of Orthopaedic Surgery for giving me the opportunity to learn in their institution. When I was offered the SICOT Fellowship I was wondering if my expectations would be met more so in another African country. However, I was more than satisfied with the level of expertise, knowledge and exposure I had during my stay in Assiut. Read more...

Check out all the fellowships that SICOT has to offer here!



Article of the Month: International Orthopaedics Journal
Arthroscopic Bankart repair for the acute anterior shoulder dislocation: systematic review and meta-analysis
by Adam M, Attia AK, Alhammoud A, Aldahamsheh O, Al Ateeq Al Dosari M, Ahmed G
Background: The ideal treatment of acute anterior shoulder dislocation remains one of the topics that spark debate over the value of primary repair for the first-time anterior shoulder dislocation. The high rate of complications especially in young adults, such as recurrent instability, residual pain, and inability to return to sports, has led to the quest for an ideal management of such injuries. Read more...

Article of the Month: SICOT-J
Gap difference in navigated TKA: a measure of the imbalanced flexion-extension gap
by Zi-Yang Chia, Hee-Nee Pang, Mann-Hong Tan and Seng-Jin Yeo
Introduction: The success of Total Knee Arthroplasty (TKA) hinges on balanced flexion-extension gaps. This paper aims to evaluate the correlation between imbalanced gaps and clinical outcomes, and hence help quantify the imbalanced gap in navigation-assisted total knee arthroplasty. Read more...

Case of the Month
An unusual cause of hip pain in a fifteen-year-old
by Luthfur Rahman, Mohammad Zain Sohail, Georgios Mamarelis
A fifteen-year-old male patient presented to the orthopaedic clinic with a 7-month history of right-sided hip pain. The pain was localised to the right groin with no radiation of the pain. It was worsened by weight bearing and physical activity. There were no back pain, radiculopathy symptoms, fever or constitutional symptoms. There was no previous history of similar episodes and no history of trauma. The patient was otherwise fit and healthy and did not have any significant past medical history. Read more...

Superior capsule reconstruction in massive irreparable rotator cuff tears
by Rajesh Rampal & Gandhi Nathan Solayar
Shoulder joint movements are a complex combination involving gleno-humeral and scapula-thoracic movements. Effective shoulder function is provided by active stabilization by the rotator cuffs and long head of biceps tendon centering the humeral head on the glenoid, and passive stabilization provided by a combination of the bony architecture, labrum, joint capsule and negative pressure within the gleno-humeral joint space. Read more...

The use of augmented reality technology in the treatment of severe intraarticular fractures of distal tibia
by Alexandre Sitnik, Gromov Roman, Arlou Pavel & Alexander Beletsky (Comment by Pavel Volotovski)
The level of wound complications and quality of reductions in distal tibia fractures remain an issue despite advances in soft-tissue management (staged treatment) and reduction techniques. Correct placement of surgical incision(s) centered directly over the fracture line is important to minimize additional insult to vulnerable soft tissues in the region. Augmented reality (AR) technology allows the placement of a holographic image of the fractured bone "within" the leg of the patient, and in this way may promote correct planning of surgical approach(es) and fixation. Read more...


Anatomy
The clavicle is the first bone in the body to ossify and last to fuse. Which of the following is true regarding the clavicle?
Ossifies at five weeks of gestation and medial end fuses at 25 years of age

Ossifies at five weeks of gestation and lateral end fuses at 25 years of age

Ossifies at eight weeks of gestation and medial end fuses at 30 years of age

Ossifies at eight weeks of gestation and lateral end fuses at 30 years of age

Ossifies at birth and lateral end fuses at 30 years of age
Editorial Department
Editorial Secretary: Syah Bahari
Associate Editors: Ahmed Abdel Azeem & Mohamed Sukeik
Editorial Production: Linda Ridefjord
Editorial Board: Bassel El-Osta, Temiloluwa Olufemi, Gandhi Solayar & Pavel Volotovski
SICOT aisbl, Rue de la Loi 26-b.13, 1040 Brussels, Belgium
Tel.: +32 2 648 68 23 | E-mail: [email protected] | Website: www.sicot.org

Disclaimer
Some of the views and information expressed in this e-Newsletter include external contributors whose views are not necessarily those of SICOT. SICOT is not responsible for the content of any external internet sites.