Upcoming Live Webinars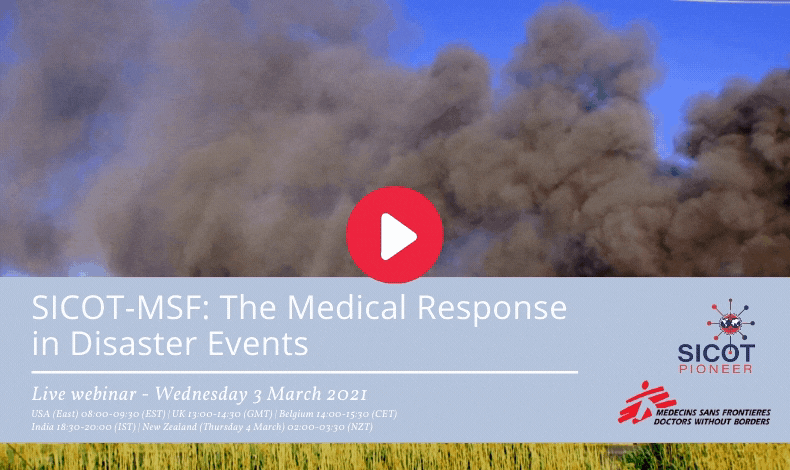 SICOT-MSF: The Medical Response in Disaster Events
Date: 3 March 2021
Time: 14:00-15:30 (CET/Belgium)
For our next webinar SICOT PIONEER have teamed up with Médecins Sans Frontières (MSF) to bring you a world-class line-up of faculty. With lectures on emergency medical teams, search and rescue, damage control orthopaedics, early rehabilitation and long-term deployment in disaster zones, we are sure there will be something for everyone to learn. Join us live on the day to hear our speakers and take part in what we are sure will be a lively Q&A session.
Take part in our live poll!
Answer our poll on medical response in disaster events here, and the faculty will discuss the results live during the webinar!
SICOT PIONEER Videos - Login Required