---
Editorial by Claudio Mella, Luis Perez Carro & Gamal El Sawy
How to be a Good Observer
Clinical visits have become increasingly significant as part of the learning process in our specialty, where medical surgeons choose to visit a more specialised centre or a doctor with experience in a certain surgical technique. Visits are mainly from young doctors who have completed their specialty training, but sometimes they are from experienced doctors who want to reinforce some practical concepts and introduce new techniques in their workplace. Read more...
---
SICOT Events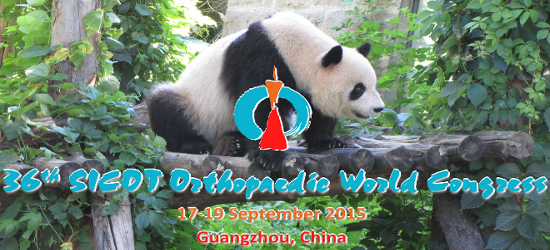 Online congress registration is open here.

Programme-at-a-glance is published here.
SICOT is pleased to announce that Professors Emily Chan, Vilmos Vécsei, Guo Wei and Jianguo Zhang will be delivering plenary lectures at the Congress. Read more...

Don't miss the 5th SICOT Educational Day on Wednesday, 16 September. Read more...

Don't miss this unique opportunity to promote your products and services to leading international orthopaedic surgeons, traumatologists and specialists in related fields. Read more...
---
SICOT News
SICOT Declaration of Rio de Janeiro on International Campaign against Bone and Joint Infections
Infections of bones and joints are still the major threat in orthopaedic surgery. Despite continuous development in medicine there is an ongoing increase of musculoskeletal infections worldwide, leading to amputation, lifelong disability or even death in millions of cases each year. Appropriate treatment is considered interminable and expensive with costs often unaffordable in developing countries. Infections globally constitute a substantial economic burden on patients, physicians, hospitals, healthcare systems, and the human society as a whole. Read more...

SICOT at the 68th World Health Assembly
During the 68th World Health Assembly, SICOT supported the resolution on the universal access to emergency and essential surgical care. A statement was presented by Prof Maurice Hinsenkamp. Read more...

SICOT-J has now published its first articles
by Jacques Caton & Hatem Said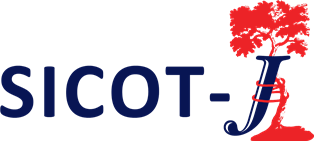 The first articles of the new open access journal SICOT-J are now available.
We thank all authors who, by submitting their articles to SICOT-J, have demonstrated their support for this new journal. The first articles, which went through peer reviewing by a very active and demanding team of reviewers, are now published. Read more...
---
NEW!
Innovators in Orthopaedics
Chitranjan S. Ranawat
by Amar S. Ranawat & Peter B. White
Since the early 1970s, Dr Chitranjan S. Ranawat has been actively involved in shaping and modernising the world of Orthopaedics, especially adult reconstruction. Through his dedication and desire, Dr Ranawat has made several great contributions to total hip replacement (THR) and total knee replacement (TKR). Read more...
---
Training Around the World
Orthopaedic Surgery Training in the USA
by Alexander S. McLawhorn & Mohamed Sukeik
Orthopaedic surgery is a sought after surgical subspecialty in the United States (US) for many reasons. The community of orthopaedic surgeons in the US is generally regarded as convivial. There is a high rate of job satisfaction among orthopaedic surgeons, and compensation for the job is competitive with other top medical fields. Additionally, for many considering the field, it is appealing to provide care directly aimed at restoring function and quality-of-life to patients, and the interventions orthopaedic surgeons provide are very often successful at achieving those goals to a high level and with rapidity. Read more...
---
Fellowship News
Report of the SICOT International Travelling Fellowship
by Mrinal Sharma
I would like to thank SICOT and the Fellowships Committee at SICOT for selecting me for the International Travelling Fellowship for 2014. I was glad to hear from SICOT that I would be able to do my fellowship in computer navigated knee and hip arthroplasty at the Golden Jubilee National Hospital, Glasgow, Scotland (United Kingdom). My host and local SICOT contact was Dr Kamal Deep who made all the arrangements for my fellowship at the Hospital. Read more...

APOA/SICOT Arthroplasty Fellowship
Every year, SICOT and APOA offer four surgeons two- to three-week fellowships at centres of excellence in Asia Pacific countries. Two of these four fellows will be selected by SICOT from non-Asia Pacific regions. The SICOT candidates will see their travelling expenses be reimbursed by SICOT, and APOA will take care of the hosting and accommodation expenses. Read more...

Prakash Foundation Low Income Country Surgical Scholarships (LINCSS) at the University of Toronto
Surgeons from low income countries can apply for this 3 to 12 months' Scholarship at the University of Toronto, Canada, to help them with educational opportunities. The low income country surgeon may be a resident, clinical fellow, or visiting scholar. The aim of these Scholarships is clinical surgery, education, and research. Read more...
---
Exam Corner
Spine
prepared by Shalin Maheshwari & Mohamed Sukeik
How does paralytic scoliosis differ from idiopathic scoliosis?

Progress of curve stops after maturity

Scoliosis can progress even after maturity

Curves are usually short

Bracing is quite effective in controlling progress

Curve never becomes very severe
---
Worldwide News
Definition for Periprosthetic Joint Infection
comment by Mohamed Sukeik
As outlined by the authors correctly, the literature has suffered for long with no consensus on a definition for PJI, which has made communication and comparison of results between surgeons and various centres treating infection impossible. Additionally, a lack of consensus has often resulted in delayed diagnosis and commencement of treatment in a timely fashion which is key for any successful management plan. Read more...

eCCJR is the on-demand platform for accessing selected CCJR presentations delivered by contemporary thought leaders with particular focus on hip, knee and shoulder arthroplasty.
The Current Concepts in Joint Replacement® (CCJR) meetings have contributed to the education of thousands of orthopaedic surgeons around the world over the last three decades and the Current Concepts Institute is now proud to announce the launch of eCCJR. The presentations contained in this electronic library are derived from these continuing medical education (CME) activities which attract over 3,000 delegates from more than 60 countries on an annual basis. Read more...
---
Industry News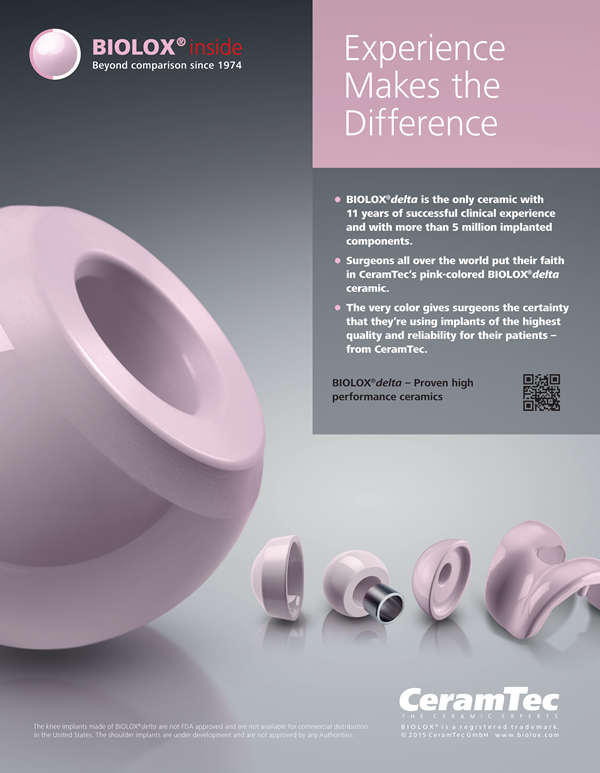 ---
Editorial Department
Editorial Secretary: Hatem Said
Associate Editor: Syah Bahari
Editorial Production: Linda Ridefjord
Editorial Board: Ahmed Abdel Azeem, Kamal Bali, Bassel El-Osta, Anthony Hall, Shalin Maheshwari, Maximilian Rudert, Mohamed Sukeik
SICOT aisbl, Rue de la Loi 26-b.13, 1040 Brussels, Belgium
Tel.: +32 2 648 68 23 | Fax: +32 2 649 86 01
E-mail: [email protected] | Website: www.sicot.org
---
Disclaimer: Some of the views and information expressed in this e-Newsletter include external contributors whose views are not necessarily those of SICOT. SICOT is not responsible for the content of any external internet sites.
---