Chitranjan S. Ranawat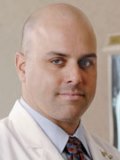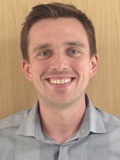 Amar S. Ranawat & Peter B. White
New York, United States
Since the early 1970s, Dr Chitranjan S. Ranawat has been actively involved in shaping and modernising the world of Orthopaedics, especially adult reconstruction. Through his dedication and desire, Dr Ranawat has made several great contributions to total hip replacement (THR) and total knee replacement (TKR).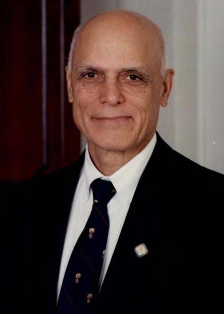 Dr Chitranjan S. Ranawat
Implant Design
As early as the 1970s, Dr Ranawat was heavily involved in designing novel prostheses. From his early work on the Duo-Condylar [1] and Total Condylar [2] prostheses, Dr Ranawat and his colleagues were pioneers who led the revolution to current implant designs. Over the years, Dr Ranawat has continued to modernise implants with the development of Ranawat-Burstein femoral stem [3] as well as several other implant systems including two of the most widely used implant systems: the PFC Sigma TKR system (DePuy, Warsaw, IN, USA) and the Accolade THR (Stryker, Mahwah, NJ, USA). Most recently, Dr Ranawat has been on the design team with the Attune (DePuy, Warsaw, IN, USA) TKR system. Through his novel innovations he has helped hundreds of thousands of patients.
Research & Education
Over the course of his career, Dr Ranawat has been a mentor and educator to countless medical students, residents and fellows alike. He has published well over two hundred and fifty publications and gives countless podium presentations each year. In an effort to continue to educate young minds, he has founded numerous orthopaedic entities including the Journal of Arthroplasty, the Eastern Orthopaedic Association, the American Academy for Hip and Knee Surgeons and the Knee Society. He has also created the Ranawat Orthopaedic Research Foundation through which he hosts an annual conference in his native country of India. Through his foundation, he has also sponsored over sixty young upcoming surgeons from India.
Lifetime Achievement Awards
Dr Ranawat has also been the recipient of several lifetime achievement awards for his work in Orthopaedics and adult reconstruction. His accolades include lifetime achievement awards from the International Society for Technology in Arthroplasty (ISTA; 2001), the Asia Pacific Arthroplasty Society (APAS; 2007), the American Knee Society (2011), the Indian Arthroplasty Association (2011), and the American Hip Society (2014).
Philanthropy
In addition to his innovations and educational accomplishments, Dr Ranawat has also made several charitable commitments to Orthopaedic organisations including the Orthopaedic Research and Education Foundation (OREF), the Eastern Orthopaedic and Education Foundation (EOEF) and the Ranawat Orthopaedic Research Foundation (RORF). Furthermore in the late 1980s, Dr Ranawat teamed up with DePuy to donate approximately USD 10 million worth of hip implants (Triad, Johnson & Johnson, Warsaw, IN, USA) and instruments to stimulate interest in hip replacement in India.
Through his technical innovations, research involvement and charitable contributions, we have all learned a considerable amount about the world of Orthopaedics from Dr Ranawat.
References:
Ranawat CS, Insall J, Shine J. Duo-condylar knee arthroplasty: hospital for special surgery design. Clin Orthop Relat Res. 1976 Oct;(120):76-82.
Insall J, Scott WN, Ranawat CS. The total condylar knee prosthesis. A report of two hundred and twenty cases. J Bone Joint Surg Am. 1979 Mar;61(2):173-80.
Rasquinha VJ, Ranawat CS, Dua V, Ranawat AS, Rodriguez JA. A prospective, randomized, double-blind study of smooth versus rough stems using cement fixation: minimum 5-year follow-up. J Arthroplasty. 2004 Oct;19(7 Suppl 2):2-9.