Thank you for your participation in the Guangzhou Congress!
We look forward to seeing you in Rome in September 2016!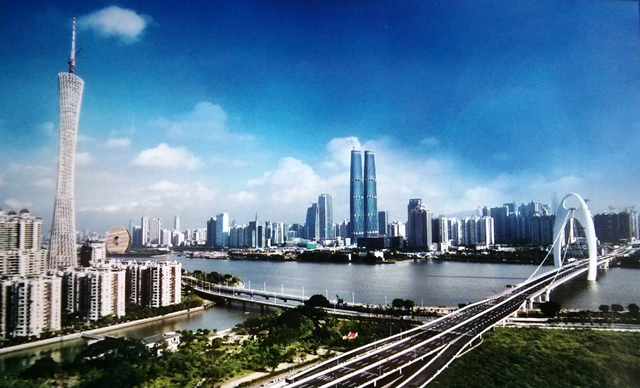 Venue: Baiyun International Convention Centre
---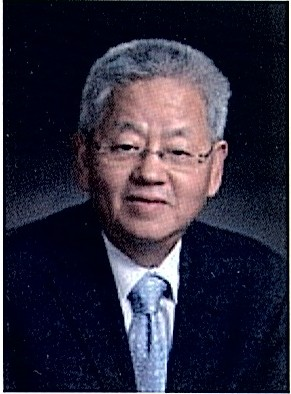 Welcome to Guangzhou (Canton), China, the venue of the 2015 SICOT Orthopaedic World Congress.
On behalf of the SICOT China branch Committees, it is my pleasure to invite you to join us for what will be a historic meeting in Guangzhou in September 2015. This will be first time that the SICOT Orthopaedic World Congress will be held in Mainland China. The Congress will lay down the blueprints for important issues of today's orthopaedic development and address our role in re-evaluating current controversies in orthopaedics. We look forward to having in-depth discussions inclusive of all orthopaedic subspecialties, enhancing international academic exchange. Young generations are the future of global orthopaedic development. Numerous instructional courses will be held for young surgeons and trainees from China and all over the world.
Guangzhou, the forerunner of China's reform and opening up, is blessed with a profound history dating two thousand years and boasts the unique, splendid culture of South China. Hence, Guangzhou will not only make a perfect venue for the meeting, but will also offer a chance for participants to explore Chinese culture, traditions, as well as China's unique development.
We promise Guangzhou will leave you with unforgettable memories. You will be delighted by discovering the charms of the Ancient East. We sincerely look forward to meeting you in Guangzhou in 2015!
Guixing Qiu
Congress President
---
Programme
Wednesday, 16 September

5th SICOT Educational Day

Thursday, 17 September


Scientific Sessions
Exhibition
Opening Ceremony

Friday, 18 September

Scientific Sessions
Exhibition

Saturday, 19 September

Scientific Sessions
Exhibition
Closing Ceremony
---
Registration
---
Scientific Programme
---
5th SICOT Educational Day
The SICOT Educational Day is an initiative undertaken by the SICOT Young Surgeons Committee. The aim of this day is to provide a comprehensive review course for residents and an evidence-based update for practicing surgeons on a specific theme at each SICOT meeting. The theme is selected in such a way that it is mutually beneficial to residents in their exams and to orthopaedic surgeons in their daily practice.
---
Diploma Examination
The 13th SICOT Diploma Examination took place in Guangzhou, China, in September 2015 and consisted of a written part and an oral part.
---
Awards
Find out more about the awards that were available to help young surgeons attend the Congress and other prizes.
---
Social Programme
---
Sports Programme
---
Accommodation & Tours
---
Sponsorship & Exhibition
---
Visa to China
It is the responsibility of the participant to ensure that he/she has obtained a valid visa and travel documentation for him/her, as well as any accompanying persons in order to attend the Congress. Please note that Chinese visa applications as well as the process can take several weeks, therefore please make sure to plan ahead in order to avoid any problems or refusal of your visa application.
Where can I get a Congress invitation letter so that I can apply for a visa?
Please send an e-mail with your FULL contact details, including: Name (as printed in your passport), Passport Number, Gender, Date of Birth & Nationality to the local China SICOT secretariat at [email protected]. An official invitation letter (PDF) will be prepared and sent to you via e-mail. Please note that it is suggested that you make an application for a tourist visa, which is sufficient for attending a congress in China.

For further information about visa requirements for entry into China please visit the website of the Ministry of Foreign Affairs of the People's Republic of China (link opens in new window).
---
Dates & Deadlines
Sunday, 15 March 2015
Monday, 11 May 2015
Monday, 1 June 2015
Monday, 1 June 2015
Monday, 15 June 2015
to be confirmed
to be confirmed
Saturday, 15 August 2015

Abstract submission deadline
Notification of abstract acceptance/refusal
Changing the presenting author of an abstract
Registration and payment deadline for presenting authors
Early registration deadline
E-poster upload links sent to registered presenting authors
Deadline to upload e-posters
Normal registration deadline
---
Contact Information
Congress Secretariat

SICOT aisbl
Rue de la Loi 26 - b.13
1040 Brussels | Belgium

Tel.: +32 2 648 68 23
Fax: +32 2 649 86 01
E-mail: [email protected]

Commercial Agent

Lina Salvati
Linsa Inc.
Montreal | Canada

Tel.: +1 514 924 3476 / +1 450 458 1696
E-mail: [email protected]
Skype: ripley9423
Please visit this page regularly for updated information on Guangzhou OWC 2015