SICOT-J has now published its first articles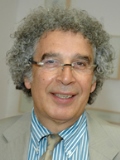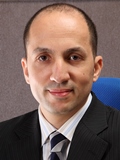 Jacques Caton & Hatem Said
Editors-in-Chief of SICOT-J - Caluire et Cuire, France & Assiut, Egypt
The first articles of the new open access journal SICOT-J are now available.
We thank all authors who, by submitting their articles to SICOT-J, have demonstrated their support for this new journal. The first articles, which went through peer reviewing by a very active and demanding team of reviewers, are now published.
SICOT-J is a fully Gold Open Access journal in orthopaedics and traumatology. This means that all articles published in the journal will be immediately and permanently free for everyone to read and download.
SICOT-J is an official journal of the Société Internationale de Chirurgie Orthopédique et de Traumatologie (SICOT), in addition to its printed journal, International Orthopaedics. It has been developed to further widen the educational impact of SICOT on the orthopaedic community. The journal is headed by Jacques Caton and Hatem Said as Editors-in-Chief, in addition to a strong Editorial Board of renowned SICOT surgeons from all over the world.
Below are the first published articles:
Avoidance of external fixation pin induced rotational stiffness in the forearm; a cadaver study of soft tissue displacement relative to the varying position of radius and ulna fixation - Pavel Nikolaevich Kulesh, Matt D.A. Fletcher and Leonid N. Solomin

Groin pain in athletes: a novel diagnostic approach - Vijay Shetty, Nikhil S. Shetty and Amith P. Shetty

Anatomic variation of palmaris longus and flexor digitorum superficialis of little finger in Indian population - Aakash Mugalur, Sunil M. Shahane, Ashwin Samant, Aditya C. Pathak, Atul Patil and Rajeev Reddy

Osteoid Osteoma (OO) of the Coracoid: A case report of Arthroscopic Excision and review of literature - Saumitra Goyal and Hatem Galal Said

Rib Cartilage Grafting in Upper Limb Surgery: An Overview - Laurent Obert, François Loisel, Florelle Gindraux, Yves Tropet and Daniel Lepag

Odontoid Process Fractures: The Role of the Ligaments in Maintaining Stability. A biomechanical, cadaveric study - Oliver Richard Boughton, Jason Bernard and Matthew Szarko

Effects of sex differences on scapular motion during arm elevation - Takashi Nagamatsu, Yoshihiro Kai, Masafumi Gotoh, Kazuya Madokoro and Naoto Shiba
More articles on www.sicot-j.org.
Why should you publish in SICOT-J?
Fast, rigorous peer-review

Highest quality research

Rapid publication of accepted articles

Freely available

Authors retain copyright, published under a Creative Commons Attribution (CC-BY) license

First year of publication, the article processing charges are free
What you may submit to SICOT-J
We are looking for high-quality papers, covering original clinical, basic and translational research in the field of orthopaedic surgery and traumatology.
We look forward to reading your work!