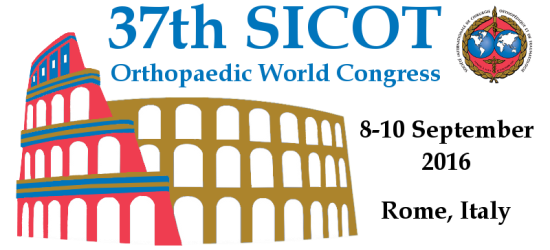 Plenary Speakers
Rodolfo Capanna
"Advances in Surgical Reconstructions for Bone Tumours"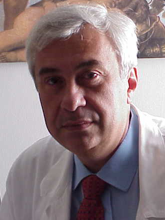 Dr Rodolfo Capanna graduated with honours from the Faculty of Medicine & Surgery of the University of Bologna in 1977. He then specialised in Orthopaedics and Traumatology (1980), Bioengineering and Biomedical Technology (1984), and Physiotherapy and Rehabilitation (1988) at the same University. From 1980 to 1993 he was in service at the 1st Orthopaedic Clinic of Rizzoli Orthopaedic Institute in Bologna. In 1990 he qualified to practise musculoskeletal transplantation.
In 1993 he became the Director of the II Division of Orthopaedics and Traumatology at the "Careggi" University Hospital, University of Florence, as well as the Director of the Tuscany Bone Bank in 1999. Dr Capanna has also been a lecturer in several teaching programmes at the Universities of Bologna and Florence.
He has been the main researcher or team member of 8 major research programmes of the Council for National Research and the Italian Ministry of Health, and is responsible for 29 current IOR research projects, mainly regarding tumour treatment and surgery. He was also involved in the development programme and patenting of three different prosthetic systems.
Dr Capanna is a member of the Permanent Board Commission of the Italian Society of Orthopaedics and Traumatology to the Ministry of Health and the Higher Health Institute on the "Regulation on Bone Grafts and their Substitutes" and of the Commission on "Staminal Cells and Tissue Engineering in Orthopaedics". He is also a member or honorary member of 13 international societies, at several of which he served as President, Vice-President or Member of the Board. He is also on the Editorial Board of five international journals.
Throughout his career, he has presented over 500 scientific papers and/or lectures at both international and national scientific meetings and authored 555 scientific publications in national and international journals.
A. Seth Greenwald
"Alternative Bearing Surfaces: An Evolution in Time"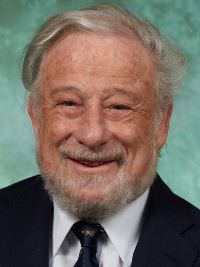 Dr A. Seth Greenwald is the Director of Orthopaedic Research Laboratories. He is an internationally recognised bio-academician, thought leader and educator with almost five decades of experience as a productive researcher in areas of joint biomechanics and artificial implants. He is the originator of the prestigious Current Concepts in Joint Replacement® meetings. Dr Greenwald received his doctorate in orthopaedic and engineering sciences from Oxford University, England, in 1970 and holds advanced degrees from the Massachusetts Institute of Technology and Columbia University.
Dr Greenwald is an active member of many professional associations, including the American Academy of Orthopaedic Surgeons, the American Orthopaedic Association, the Orthopaedic Research Society, the Girdlestone Society and both the Hip and Knee Societies. Throughout the span of his career, Dr Greenwald has held numerous prominent appointments within leading organisations, in both the public and private sectors, including the US Food and Drug Administration.
Dr Greenwald has received many prestigious honours and awards, notably, the Presidential Medal of the British Orthopaedic Association and the American Academy of Orthopaedic Surgeons' Kappa Delta for recognition of outstanding orthopaedic basic science research. He is a National Science Foundation Science Faculty Fellow.
Over the span of his career he has been a frequent contributor to the peer-reviewed literature in areas of biomechanics, device evaluation and cartilage degeneration. He has mentored numerous graduate students, orthopaedic residents, and fellows.