Fellowship News
SICOT Fellowships in Africa... 15 Years of Training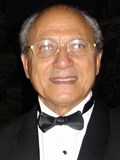 Galal Zaki Said
SICOT Distinguished Member - Assiut, Egypt
82 Fellows from 16 sub-Saharan African countries have been trained in the Orthopaedic Department of Assiut University, Egypt, since 2002. As a member of the SICOT Executive Committee for 8 years (as President of the SICOT Conference held in Cairo in 2003 and First Vice-President of SICOT), I had the chance to visit some African countries and to realize the dire need to improve orthopaedic and trauma services in these countries. I made contacts with President of Assiut University, Prof M.R. Mahmoud, and the SICOT President, Prof Rainer Kotz, and that signaled the start of the Assiut University/SICOT Fellowships in 2001.
According to this training programme, 3 Fellows from African countries, less than 40 years of age, who are Associate Members of SICOT, are attached to the Department of Orthopaedic and Trauma Surgery at Assiut University as clinical fellows for 6 months. They are enrolled in the training programme, attend all scientific activities and assist in surgery. There is a chance to train on AO principles and techniques of fracture management, spine surgery, joint replacement, sports medicine and arthroscopy, paediatric orthopaedics, tumour surgery, reconstruction and microsurgery.
The University provides them with full board accommodation. They are invited to participate in Egyptian and international meetings held during their stay. SICOT sponsors their air fare and the SICOT Foundation gives each an allowance of US$100 per month as stipend.
These fellows formed bonds and friendships with us in Assiut, and went on to become leaders of modern orthopaedics in their countries. We pride ourselves in having so many friends all over Africa.
Below are some examples of the fellows and the accomplishments they have achieved:
Fred Otsyeno, Kenya (Fellow, February 2002)
As one of the first two beneficiaries of the Assiut University/SICOT Fellowship in March 2002, I benefitted immensely from the fellowship. I received adequate exposure in most areas of orthopaedics that prepared me for my work as an orthopaedic and spine surgeon in Kenyatta National Hospital in my country.
In areas of research and international exposure, this fellowship was worthwhile. The experience I gained from Assiut prepared me for leadership roles in many organizations both locally and internationally. I have since been the Chairman of the Kenya Orthopaedic Association, the President of SAFO, the African Society of Orthopaedics, President of Africa Spine, and the Vice President of SICOT for Africa, Near and Middle East. This was a valuable fellowship, Kudos to Prof Galal Zaki Said, Assiut University and SICOT.
Mohamed Eltayeb Elamin, Sudan (Fellow, March 2015)
Currently, I am a Trauma and Arthroscopy surgeon at Alamal National Hospital, Khartoum. My SICOT clinical training fellowship was so valuable as it opened the door for me to practise an Orthopaedic subspecialty. I have learnt the basics of Arthroscopy with the help of Prof Hatem Said and his staff. Now I am able to perform many knee and shoulder arthroscopic procedures such as ACL reconstruction, Meniscectomy, and Arthroscopic Synovectomy. I had the chance to assist in certain shoulder surgeries such as RC arthroscopic repair, arthroscopic Bankart, remplissage and Latarjet procedure.
Adeleke Abiodun, Nigeria (Fellow, September 2009)
This is to thank you for the opportunity offered to me through this Assiut/SICOT Fellowship. The level of practice, variety of cases and volume of patients were simply amazing. I was widely exposed to various subspecialties especially spine, arthroplasty, arthroscopy and trauma. Your visionary and pioneering role for the development of orthopaedics in Africa is unequalled.
Abdel Aziz Tadjadine Choucha, Chad (Fellow, September 2002)
I was well-received at Assiut and was looked after very well. I had a chance to assist and observe in a number of operations. The relationship between the doctors here and myself was good. Verbal communication with people was easy for me because I speak fluent Arabic, which was an advantage for me.
I arrived to Assiut with my wife and 5-year-old daughter. The University accommodated my family, gave me a suite, a free place in the nursery for my daughter, in addition to 200 dollars per month as a stipend. After one month, my wife gave birth to another child, in the University hospital, free of charge.
I had a chance to visit Cairo and Alexandria. I had a chance to see the Pyramids, the Egyptian museum, and the zoo.
I wish to thank SICOT for the air ticket to afford me an opportunity to train in orthopaedics and traumatology.
Julius Dinda, Tanzania (Fellow, March 2013)
I am now an orthopaedic surgeon at Muhabili Hospital in Dar es Salaam. On behalf of other former Assiut/SICOT beneficiaries, I am extending my heartfelt gratitude for the commitment towards equipping young African surgeons with relevant specialized surgical skills.
I am now doing hip and knee joint replacements. Dr Bruno Falagha and Shadrack Schock are also doing spine surgeries. Dr Felix Mrita and Joel Zacharia are the ONLY two arthroscopy surgeons in the entire country (Tanzania).
This is all thanks to your initiatives. Your place in my heart is permanent. Shukran.
Abdalla Eltayeb Elamin Salih, Sudan (Fellow, September 2006)
It is really a great opportunity to express my sincere gratitude to SICOT for its instrumental role in my career.
I took the spine as a subspeciality, and this couldn't be possible without the help of the SICOT fellowship in Assiut in 2006.
Now I can do most kinds of spinal surgery, from a simple discectomy to the sophisticated deformity correction. I'm one of the teaching staff of Alneelain University Faculty of Medicine and I'm the Dean of the Faculty of Physiotherapy in Alneelain University.
My colleague Mahgoub is now a good arthroplasty surgeon. Most of my other colleagues are outside Sudan practising orthopaedics or doing further training in orthopaedics.
Jeff Mailu, Kenya (Fellow, March 2014)
I am an orthopedic surgeon at the CURE Hospital in Kijabe and Executive Director of the Medical Missions Africa.
I am doing well and I have been in touch regularly with Prof Hatem Said about my progress. I am now training my own clinical fellows in arthroscopy and recently was appointed to spearhead efforts to form a sports and arthroscopy association/society for the Central and East African region.
Misbauden Babalola, Nigeria (Fellow, March 2006)
My exposure during the Assiut/SICOT Fellowship was a turning point in my orthopaedic practice especially in trauma care and spine practice. I have gone further to specialise in spine surgery.
The scope of practice in my center and the exposure of my resident doctors in training have been broadened significantly. However, we still have challenges in affordability and frequent equipment breakdown like C-arm.
Peter K. Kilonzo, Kenya (Fellow, March 2005, came again at his own expense for 6 months in September 2006)
It was a great opportunity to have gone to Assiut. I learned all my orthopaedics there and you mentored me personally. You encouraged me to join SICOT, and now I am the National Delegate. I also sat for the SICOT Diploma Exam while in Assiut. I learned a lot from your hospital in terms of organization, efficiency, human resource management and charity work.
I learned how to organize local and international educational meetings, and our association is now implementing this and we are following the activities of the Egyptian Orthopaedic Association.
From the big educational meetings, I met the big names in orthopaedics and managed to secure a scholarship to Italy to learn the applications of Ilizarov and I am a leader in this in our country. Also, I learned microsurgery and I am the only trained orthopaedic microsurgeon in Kenya. I am grateful to you for starting this Assiut programme. I always say that from Assiut I learned not only how to fish but how to create the sea with fish.
Drs Odhiambo and Mulingwa are active members of our association and in government employment. Dr Lutomia is a lecturer at Egerton University and active in arthroscopy.
Raymond Malinga, Uganda (Fellow, March 2015)
My sincere gratitude to you, Assiut University Teaching Hospital management and SICOT Organization for the great opportunity offered to me while doing my fellowship programme in the paediatric orthopaedics unit. When I returned home, I was able to start a paediatric orthopaedic clinic which was separate from the existent general orthopaedic clinic in the hospital. This innovation gave an opportunity to the less privileged and previously less prioritized children to access services. The knowledge and skills I gained in my fellowship in Assiut introduced me to paediatric spine surgery... and I am now in India for one year as a fellow to specialize in this field. All this progress has been achieved from my first journey to Assiut, an opportunity that I forever will be grateful for. I am looking forward to any other opportunities in SICOT that can allow me to help the marginalized category of patients. My country is in dire need of such specialists...

Prof Said with Dr Oromolade at the
Assiut Education Centre

Geoffery Madeyo from Uganda, and wife with my family
on a boat trip in Luxor, 2004


Prof Said, to his right Woubalem Zewdi (Ethiopia), and to his left Prof Essam El Sherif (now SICOT National Delegate of Egypt) and Dr Ngim Ngim (Nigeria)

Prof Said with Prof Raafat (President of Assiut University), first fellows (2002) Dr Ahmad Zakieldin from Sudan (left) and Dr Fred Otsyeno from Kenya (right)