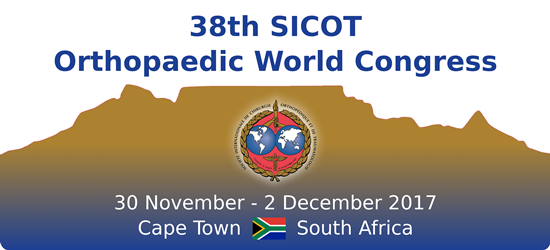 Presentation Guidelines
Certificates of Attendance will be sent on Friday, 8 December.
Certificates of Presentation will be sent on Friday, 15 December.
Podium Presentations
All speakers are asked to hand in their presentation on a USB stick to the Speaker Preview Room at the very latest two hours before the session in which the presentation is scheduled to take place. The organisers cannot guarantee projection of presentations handed in later on. The Speaker Preview Room is located in Room 1.51-1.52 at the Cape Town International Convention Centre and will be open during the Congress hours.
Computers will be available in the Speaker Preview Room for last-minute changes. The technicians will make sure that your presentation will be visible in the correct session hall. All session halls have a technician to assist you and are equipped with a laptop (PC) for power point projection. Speakers will not be allowed to use their own laptops during their presentations.
At the beginning of their presentation, all speakers must state to the audience that they are aware of and have disclosed any potential conflicts of interest or support that might cause a bias in their presentation.
e-Posters
The e-posters will be available during the entire Congress via computers located in the Exhibition Hall. The list of e-posters can be downloaded here or via the app.
Certificates of Presentation
All Certificates of Presentation for Free Papers, Short Free Papers, Just-a-Minute (JAM) Papers, and e-Posters will be sent by email to the presenting author after the Congress.