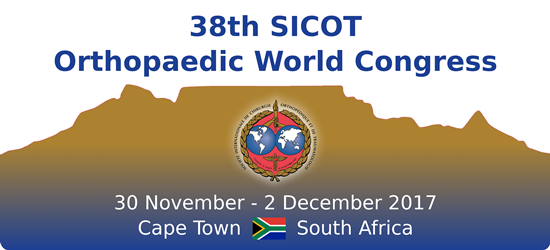 Plenary Speakers
Oheneba Boachie-Adjei
Lecture: Making state of the art orthopaedic and spine care sustainable in underserved regions: The FOCOS Paradigm. One man's journey and how it was done
Oheneba Boachie-Adjei is the President and Founder of the Foundation of Orthopedics and Complex Spine (FOCOS) and the CEO of FOCOS Hospital, Ghana. He is also an Emeritus Professor of Orthopaedic Surgery at Weill Cornell Medical College and Chief of the Scoliosis Service at the Hospital for Special Surgery (HSS).
He completed undergraduate studies at Brooklyn College where he received a Bachelor of Science (summa cum laude) in 1976. He received his Doctor of Medicine Degree from Columbia University's College of Physicians and Surgeons in 1980, completed an orthopaedic residency at HSS in 1986 and spine deformity fellowship at the Twin Cities Scoliosis Center, Minnesota.
He received the Scoliosis Research Society (SRS) Russell Hibbs Award for Best Clinical Research Paper in 1989, 2002 and 2013. He then received the Humanitarian Award in 2004 by the American Academy of Orthopaedic Surgeons (AAOS) and the Walter P. Blount Service Award in 2006 by the SRS. He was President of the Scoliosis Research Society for 2008-2009. In June 2013, he received the Lifetime Achievement Award from the Hospital for Special Surgery. He was featured on CNN's African Voices documentary Transforming Spine Surgery in Ghana. In 2016, the University of Toledo, Ohio inducted him into their Global Medical Mission Hall of Fame. Earlier this year, he was granted the award for the Individual Philanthropist of the Year (Special Needs) by the Philanthropy Forum Ghana.
Prof Boachie-Adjei has published and lectured extensively on spine surgery, with special emphasis on surgery to correct spine deformity. He is an inventor who holds several patents for devices used in spine surgery.
Fares Haddad
Lecture: Optimising outcomes in hip and knee surgery: the need for continued focused innovation
Fares Haddad is Professor of Orthopaedic and Sports Surgery and Divisional Clinical Director of Surgical Specialties at University College London Hospitals (UCLH) and Director of the Institute of Sport, Exercise and Health (ISEH) at University College London. He is also Editor in Chief of the Bone and Joint Journal (formerly JBJS-Br).
Professor Haddad's clinical and research endeavours have centred around hip and knee reconstruction. His interests include joint preservation after trauma and sports injuries, bearing surfaces, implant fixation, periprosthetic infection and outcomes assessment in hip, knee and revision surgery. His broader work also encompasses strategies to preserve and regain musculoskeletal health; he led the musculoskeletal team at the London Olympics 2012, was instrumental in setting up the National Centre for Sport & Exercise Medicine and has recently been awarded International Olympic Committee Centre of Excellence status at ISEH.
He was the gold medallist in the FRCS (Orth) exam and has gained a large number of prizes and prestigious academic awards. He has been an EFORT Travelling Fellow, British Hip Society Travelling Fellow and ABC Travelling Fellow in 2004. He was a Hunterian Professor in 2005. He is a member of the Hip Society, the Knee Society and of the International Hip Society.
He has presented and published widely on key aspects of hip, knee and sports surgery including over 300 peer reviewed publications. He leads a clinical research group with interests in joint preservation after injury, the genetic influences on bone and tendon disease, prosthetic design and performance and outcomes measurement after hip/knee injury, degeneration and surgery. He is Editor in Chief of the 'Bone and Joint Journal', and is on the editorial board of 'The Journal of Arthroplasty', 'Annals of the Royal College of Surgeons' and 'Hospital Medicine'.
Ashok N. Johari
Lecture: The magic of growth
Ashok N. Johari is a Paediatric Orthopaedic and Spine surgeon based in Mumbai.
After a brilliant post-graduate career in orthopaedics, Dr Johari started specializing in paediatric orthopaedics in the early 1980s. He had further exposure in this field in Japan, England, France, United States and the then USSR. Eventually he spearheaded the development of this specialty in India with a leadership position in organising the Paediatric Orthopaedic Society of India (POSI) in 1994 as its Founder Secretary. This society has flowered and has interested many in pursuing paediatric orthopaedics as a career.
Dr Johari was the President of the Paediatric Orthopaedic Society of India (POSI). He has also been President of the Indian Orthopaedic Association (IOA), of the Indian Academy of Cerebral Palsy (IACP), and also the President of the Asia Pacific Knee Society (APKS). He is currently the Vice President and on the Board of Directors of SICOT and is also the Chairman of its Education Council. Dr Johari was the President of the very first SICOT Orthopaedic World Congress held in India in October 2013. He is the President Elect of the Asia Pacific Paediatric Orthopaedic Society (APPOS) and of the Asia Pacific Infection Society (APIS).
He has a number of distinctions, fellowships, awards, papers and publications to his credit including many book chapters. He is Chief Editor for the book series on 'Current Progress in Orthopaedics', Editor in Chief of the prestigious 'Journal of Pediatric Orthopaedics (B)' for over a decade now, and on the Editorial and Reviewer Boards of many other international journals. Dr Johari was awarded the FRCS from the London College and also honoured as a Fellow of the prestigious National Academy of Medical Sciences and as a Hon. Fellow of the Slovak Orthopaedic and Trauma Society.