Welcome message from the Congress President, Mohamed Darwish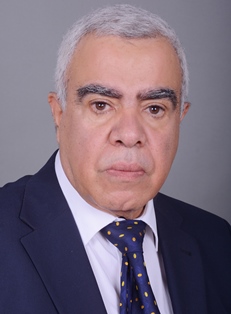 On behalf of SICOT's Congress Organising Committee, it is our pleasure to be celebrating the 40th SICOT Orthopaedic World Congress and the 90th anniversary of SICOT with you all. This will be the second time the event has been held here in the gulf and the very first for it to be held in Muscat, Oman.
With doctors attending from all over the world it is fitting that this is taking place here, in a region that has served as a focal point in the exchange of trade, knowledge and culture between the east and west for millennia. Oman's history dates back 5,000 years and it is the oldest country in the gulf, with an empire that once controlled the seas from the straits of Hormuz to the coastlines of east Africa.
From the silk route, which saw the exchange of goods between Europe, India and China, to the production of frankincense and its trading ports across east Africa, Oman possesses a rich history in commerce. This has influenced the culture significantly to this day, making it an open-minded multicultural society.
Oman is a country with 1,200 km of coastline, with landscapes that vary from the rolling hills and mountains in the Hajar range, to the arid windswept dunes of the deserts and the lush green oases and lands of Dhofar. It is here that the famed ancient city of Ubar can be found, and where hundreds of forts, towers and castles can be seen standing watch all across the country.
Muscat, once known to the Romans and Greeks as Cryptus Portus, the "hidden port", was described as a beautiful city that could not be found unless one knew where to find it, where the people were known to the Sumerians as Magan, the people of the sea. We welcome you all to experience first-hand our rich and vibrant history, as well as the natural beauty of our country, during your stay.
As the Congress is in collaboration with the Pan Arab Orthopaedic Association, we are expecting this to be one of the largest congresses to date, with doctors from all over the world gathering to share their experience. It will provide a golden opportunity for young orthopaedic surgeons in the form of workshops, lectures, free paper sessions, symposia and presentations on recent advancements in orthopaedics.
We, the Organizing Committee, are looking forward to seeing you and will make every effort to ensure you have a memorable experience with all that our country and the Congress can offer you.
Wednesday, 4 December 2019




9th SICOT Educational Day
International Course on Polytrauma Management
17th SICOT Diploma Examination
Exhibition

Thursday, 5 December 2019


Scientific Sessions
Exhibition
Opening Ceremony

Friday, 6 December 2019

Scientific Sessions
Exhibition
Networking Event

Saturday, 7 December 2019

Scientific Sessions
Closing Ceremony