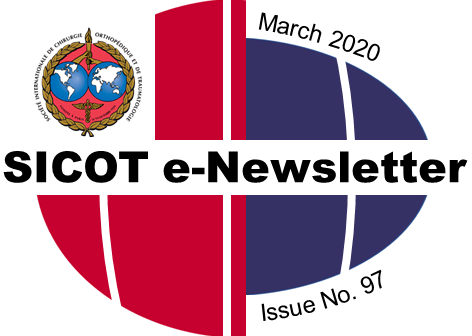 SICOT by Region

The SICOT Lebanese chapter: a new era

Bassel El-Osta
SICOT National Representative of Lebanon
I am very happy to address today the issue of SICOT in Lebanon and its late development. As far as I am aware, SICOT Lebanon started many years ago and many National Delegates have taken up the role of managing this in that time. However, with such instability in the country between 2005 and 2009, it was very difficult to keep members, especially as it was not possible to arrange any activity at all. Therefore, the SICOT Lebanese chapter started to lose members to other organisations such as EFORT, AO, etc.
By 2016, the situation had become so bad that there was only one member, two Emeritus members and even the National Representative at that time didn't pay his membership. This prompted a discussion between myself and the previous National Representative who agreed that changes needed to be made, and he agreed to have an election and begin the process of rejuvenating the Lebanese chapter.
The initial problem we faced was how to promote SICOT again in the region and gain new members. The next step was to elect a new National Representative. Thirdly, we needed to promote all the courses, education, etc that fell under the hat of SICOT.
It is not always easy to promote an organisation amongst a new generation of surgeons, especially when the competition for attention is so high. The main question to answer for people is; what is the benefit to me of joining SICOT?
As a first step, we gave lectures at the main Lebanese Orthopaedic Association congress about SICOT fellowships, as well as about the Society itself. Through this action, awareness and interest has already been raised amongst the younger generation.
Our second step was to start going to small education programmes for residents in the main university hospitals to give talks about SICOT.
Our third step has been to get sponsorship to pay for the residents to get a discount to join SICOT. After all of this, we have managed to enrol many new members and so far the Lebanese chapter exceeds 35 members.
The election was held, and I became the National Delegate of Lebanon, and we are now introducing some new initiatives.
Under the SICOT umbrella, we held for the first time a basic surgical skills course in Lebanon for all newly graduated doctors and nurses. The first course was so successful that six have now been run and it is getting more and more popular. We have also held a few seminars in education, hosting speakers from France, Lebanon and other Arab countries.
It was planned that we would join the International Musculoskeletal Society in July and be a partner on their Educational Board course as well as in the wet lab cadaveric knee course. Unfortunately, because of the coronavirus pandemic, the whole conference has been cancelled. There is, however, an ongoing plan to hold this in 2021 instead.
SICOT is an amazing international organisation that will have a great future despite current and future challenges around the world. The SICOT Lebanese chapter will continue to work hard and we will be promoting different educational courses with most of the plans to take place in 2021. The Lebanese experience of promoting SICOT in such a country is certainly an example to follow in other third world and developing countries.