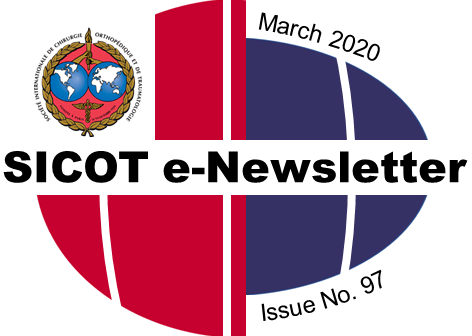 Committee News

SICOT Fellowship Committee:
New Look and Reorganization

Bassel El-Osta
Fellowship Committee Chairman
To all SICOT members a great greeting from myself, Bassel El-Osta, the Chair of the Fellowship Committee for the next couple of years.
As you are aware, SICOT is going through a change based on transparency with opportunities for every member to grow in this society.
Obviously, the Fellowship Committee is part of that reform and a new methodology and approach have been applied.
The fellowships will be widely available to everyone and one of the most important steps that has been taken is that all applications are to be centralized through a unique form available online where the candidate can apply.
The application process has been simplified and is very accurate and understandable. The aim is to allow the candidate to fill in the application form freely, and then to be assessed by the Committee. Following that, the best candidate with the highest score is selected.
The fellows will be sponsored according to the fellowship adverts available on the website in a fair manner.
This first part will be followed by a few other steps, as a few fellowships have been removed and this will be announced once finalized.
The most important part is that the Committee now comprises 14 members including the Chair and the co-Chair. For the first time, the Committee has representatives from all 6 regions. Furthermore, we have introduced Associate members who are always consulted in different matters.
All the above matters will be shared in the next issues of our Newsletter and a fellowship section will bring fellows' experience to others.