SICOT Around the World
SICOT Congress in Malaysia 2022! Looking forward to having you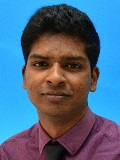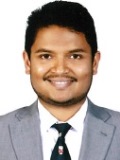 Jeihinn Subramaniam & Gandhi Nathan Solayar (SICOT Newsletter Editorial Board Member)
Seremban, Malaysia
At the recent SICOT meeting in Muscat, it was decided that the 2022 congress will be held for the first time in Kuala Lumpur, the capital of Malaysia, or KL to the locals. Malaysia is no stranger to organising meetings and conferences in the past, both in the medical field as well as international organisations. Kuala Lumpur is regularly chosen to host the Asia Pacific Orthopaedic Association (APOA), ASEAN Orthopaedic Association as well as the local Malaysian Orthopaedic Association meetings over the past years with great success. What can the future SICOT delegate look forward to during the congress in 3 years' time?
Apart from the academic side of the meeting, there are many other attractions that might be of interest to our soon to be visitors. Malaysia is a country which prides itself for its food and the diverse ethnicities that make up the Malaysian diaspora makes our varietal cuisine an exceptional treat for guests coming from overseas. Malaysians pride themselves as being gourmet experts and, if nothing else, you are sure to gain a few pounds after the SICOT meeting.
As a boon to our delegates, the Malaysian currency, the ringgit, is currently lower in value compared to other currencies, thus providing a pulling factor for foreign tourists to shop in Malaysia until they drop. Malaysia is known as the land of malls, though not officially, but the title indicates that there are endless shopping sprees that everyone can indulge in for goods, products and services offered which are world class and very reasonably priced – thanks to the Malaysian ringgit!
To those who love cooler weather, Genting Highlands located in the majestic Titiwangsa Range in Pahang, is a spot-on place. The Skytropolis Indoor Theme Park in Genting Highlands is a famous tourist spot and it promises endless fun for everyone in the family! We also have the Sunway Lagoon Water World resort which is just 15 minutes away from Kuala Lumpur where one can spend the whole day wallowing in the many pools.
We also have Zoo Negara and forest reserves such as KL Forest Eco Park which are inhabited by thousands of different species of flora and fauna commonly found in an Equatorial climate. Malaysia has a rich reserve of prehistoric rainforest dating hundreds of millions of years and nature lovers will be happy to know that these are within driving distance from the KL city centre. There are a multitude of tour companies providing guided excursions.
To cap it all off, the people of Malaysia are a tourist attraction themselves; developed from a melting pot of cultures, cuisines, traditions and rituals. It is indeed an honour to Malaysia to be hosts of this esteemed SICOT World Congress and it is also a precious opportunity for the delegates, to meet and exchange ideas in an exciting environment. We look forward to having you all here soon!