The Nigerian experience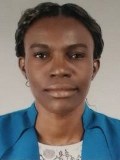 Peace Amaraegbulam
SICOT Active Member - Umuahia, Nigeria
Nigeria, the largest country in West Africa and the most populous black nation, has less than 400 orthopaedic surgeons serving a population of 180 million or more. Of this number, only 3 are female, the fourth person currently practising outside Nigeria.
Being a female orthopaedic surgeon is still perceived as a great feat by many in the country. This is probably due to the belief that orthopaedic practice demands a lot of strength. Well, maybe it does, judging by the dearth of modern orthopaedic facilities in some of our centres. The question on the lips of many people when they learn I am an orthopaedic surgeon is "Where is your muscle?". They simply conclude that one must have been very strong to have ventured into this male-dominated field.
Interestingly, some doctors also share this erroneous view about females and the orthopaedic specialty. I remember a senior colleague in the Anaesthesia department telling me then, as a medical intern, that he would never let his wife be an orthopaedic surgeon. He believed that orthopaedic surgeons were just like wrestlers, and I was glad that I was not married to his like. A few orthopods had also opined that females venturing into the field was an exhibition of the feminist attitude. One wonders then what feminism had to do with the choice of a career.
I decided to be an orthopaedic surgeon during my first year as a clinical medical student. Prior to this time, I knew I wanted to be a surgeon, but I vacillated between being a neurosurgeon and a cardiothoracic surgeon. However, I had to ask myself what influenced my choice and it was simply my fascination about some of my teachers. Considering my own personality, I concluded that orthopaedic surgery probably held more sway for me. It was dynamic, with a variety of presentations for similar pathologies. That way, it would be difficult for me to get bored with the practice. Furthermore, I believed that it was a field where one could easily make impact since trauma services in Nigeria still had much room for improvement, and that was exciting for this young lady who was wired to always think: 'Improve' and 'What can I do?'.
So, Orthopaedic Surgery was the choice.
I was lucky to have grown with parents who taught their children that gender had nothing to do with one's choice of a career. My dad perceived gender as mere physiological functions and would not let that interfere with our association with our peers. As such, he saw nothing wrong with whatever I had as my career choice. In a similar manner, my husband also had no problems with my choice. So, the home front was well settled.
However, this does not mean that being married and having children during the residency period did not pose any challenge. At the initial period, I sometimes wondered if my husband really meant it when he said he would support me. It took a while before we could work out a balance. Afterwards, life became smooth.
As a mother, I had to become creative in how I managed the children. They were toddlers when I started orthopaedic residency, and more than once I wanted to quit. Thank God for the senior colleague who said, "Peace, in another 7 years, these children will be grown and soon they will leave you for school. Complete the training and you will be more productive when that happens." How right he was!
I had to learn to make them read or play educationally whenever I had to study. To this day, my children have developed such a reading culture that I am simply proud of them. It also produced a change in my circadian rhythm which has persisted many years after residency. I became more of a nocturnal being as I had to sleep while putting them to sleep and wake up in the middle of the night to do more serious studying most times. The young ones are now off to boarding schools and I am glad I persevered and completed the training.
On the professional front, some colleagues were antagonistic during the training. There were teachers who thought that Orthopaedic practice was incompatible with marriage and child-raising and they never ceased to be cantankerous. There were also peers who felt we were in a competition and would not as much as let me join their discussion groups. Interestingly, the friendly ones outweighed the detractors. There were teachers who encouraged and invested their time to help me decrease my ignorance level, and peers who showed loving concern during the difficult moments.
The residency ended and real practice commenced. I am glad I developed my own vision towards an excellent practice. In my place of work, I serve as a real motivator for residents, medical interns and students. Many claimed they had never seen a female orthopaedic surgeon before now, and they are encouraged to know that anyone can do it irrespective of gender. Some patients say they find it easier to communicate with the female doctor because she would have more empathy, just like a mother would.
My colleagues at my current place of work are nice and supportive as we juggle different ideas, activities and contributions. Dr Uche Aguocha would not only give his input as a senior colleague, but would also let me have free legal consultations along with it.
I have also met colleagues from other countries who have influenced me positively in that regard. Prof Patricia Fucs has been a great model, and getting to know her is a blessing. She is never tired to share how she combined the home and the practice, and she has done well in both fronts. Dr Joshua Hyman has become a mentor beyond the International Surgical Skills Scholarship of the American Academy of Orthopaedic Surgeons. He willingly shares ideas and information on resources that would help me improve along my line.
In a male-dominated world like ours, Charlotte Whitton must have been right when she said that women needed to do twice as well as men to be thought half as good, and luckily, that was not difficult. We have female orthopaedists in Nigeria who are not lagging behind their male counterparts in accomplishments. Many times, they have been vanguards in orthopaedic practice in Nigeria. In this regard, we might agree then with Margaret Thatcher that in politics, as well as in orthopaedics, if you want anything said, ask a man; if you want anything done, ask a woman. The three female Orthopaedic surgeons currently practising in Nigeria are instrumental to getting things done in their centres, in the Nigerian Orthopaedic Association and in Nigeria as a whole.
Dr Udo Anyaehie works at the National Orthopaedic Hospital Enugu and coordinates the Arthroplasty Unit there.
Dr Temiloluwa Olufemi works at the National Orthopaedic Hospital Igbobi Lagos and is one of the arthroplasty surgeons there. She is busy promoting Orthopaedic education as an AO-trained Faculty member and ATLS instructor and organises the AO Alliance Foundation Courses on Nonoperative Fracture Treatment in Southwest Nigeria.
I am also instrumental in improving the awareness of Orthopaedics at the Federal Medical Centre Umuahia where I work. In less than two years with them, I was able to mobilise ourselves to host different professional/educational activities including the Ponseti International Association workshop. I introduced the AOAF courses in Nigeria and currently organise them in South East Nigeria. I serve as the Deputy Secretary of the Nigerian Orthopaedic Association and recently, working together with a few others, revived the association newsletter. We are also in the process of inaugurating a non-profit organisation to raise awareness and advocacy for cerebral palsy and other childhood developmental anomalies.
As a group, we the females have developed a strong bond of association which transcends the practice. When we regard ourselves as Ortho-sis, it is much more than calling ourselves Orthopaedic sisters. Yes, we are that. But much more, we have also learnt to call on one another during the hard moments, and like the Orthosis gives support to the weak part, we lend strength to one another and encourage ourselves to forge ahead. This helps our resolve and fuels our determination.
Now, there are no less than ten female orthopaedic residents in different parts of Nigeria, and it is believed that they will also bring with them a more positive impact as they qualify. They are already exhibiting much vibrancy while in training. Judging by what the few are doing, one could infer that more female surgeons would augur well for orthopaedic practice and the country in general, as well as globally.
To those ladies who are yet to aspire to the noble orthopaedic profession, we encourage you to join the pacesetters. Orthopaedic surgery bows to principles, not to muscle. Females are usually good at multi-tasking. With some personal discipline, you will find that home-making will not deter you from pursuing an excellent orthopaedic career.
Become a female orthopaedic surgeon today!