In Memoriam
Antoon Schlösser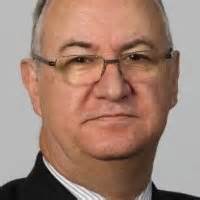 We are very sorry to inform you of the death of Ton Schlösser (SICOT member, Treasurer WOC, etc) who passed away 28 August 2017 after complications following a Whipple procedure for pancreatic cancer.
After studying General Practice and then following a Course at the Institute for Tropical Medicine in Amsterdam, Dr Schlösser served in Tanzania for several years. He then resumed his orthopaedic training in his native Netherlands and in Germany, with a PhD topic/thesis written on "the management of clubfeet".
His career as an Orthopaedic Surgeon started in his home town of Kerkrade (the Netherlands), where, with the help of the Dutch Orthopaedic Society, he formed a group with a number of colleagues with the goal to bring surgical practice in "needing parts of the world".
At the request of the Second University Mission, Dr Schlösser travelled to Malawi to fill a desperate need for trauma and fracture management. This revolutionary programme was aimed at countries with very few qualified doctors and even fewer surgeons.
After his retirement, he and other members of the "work-group" started projects in Uganda, Burkina Faso, Congo, Brazzaville and Zimbabwe where they made many converts to the orthopaedic needs of the Developing World.
Dr Schlösser was an active member of World Orthopedic Concern (WOC), serving as Treasurer at the time of his death (with many major contributions to our organization), and often attended the UK annual summer WOC meetings, where he shared his experience in developing world countries, including many in Africa.

Dr Schlösser will be remembered for his extraordinary energy and for all he did in low-income countries and for showing that these countries need more than just financial aid.

Ton Schlösser is survived by his wife, Maud Schlösser, and his son, Joeri Schlösser.


Written by John Dormans, President of WOC & President-Elect of SICOT & Michael Laurence, Past President of WOC