In Memoriam
Tomihisa Koshino
1936-2016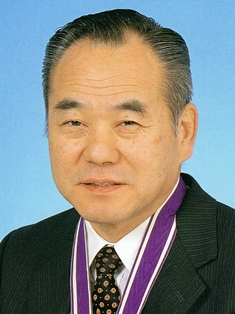 It is with deep sorrow that we announce the passing of one of the greatest knee surgeons in our country, Emeritus Professor Tomihisa Koshino of Yokohama City University in Japan. He was born on 3 April 1936. After graduating from Yokohama City University School of Medicine in 1961, he undertook an internship at the United States Air Force Hospital in Tachikawa, Japan. He then received his PhD after finishing his research at the Medical Science Graduate School of Yokohama City University in 1966. He entered the residency programme at St. Luke's Hospital, Cleveland, Ohio. After this, he spent 3 years at the Hospital for Special Surgery in New York as a Clinical Instructor of Surgery and Clinical Assistant Professor of Surgery. He then returned to Japan and worked as Professor and Director of Yokohama City University School of Medicine from 1981 to 2002. During that time, he also served as the President of the University Hospital from 1997 to 1999. After his retirement, he became Emeritus Professor.
He was a great knee surgeon, well-known especially for his high tibial osteotomy technique for osteoarthritis of the knee. His works were highly appreciated and he was awarded the prize of the Japan College of Rheumatology in 1983 and Audiovisual Prize of the American Academy of Orthopaedic Surgeons in 1986. Due to his great contribution to the knee world, he was honoured as an Honorary Member of the Knee Society USA (1990), Visiting Professor of the Cleveland Clinic Foundation (1991), Honorary Member of the Turkish Society of Orthopaedic Surgery and Traumatology (1999), and Honorary Member of the Japanese Orthopaedic Association (2002).
He took care of many patients with knee injuries related to sports. At the same time, he loved playing sports. He got a black belt of the 6th grade in Judo in 2002.
He passed away at the age of 80 on 18 May 2016.
Written by Eiji Itoi - SICOT National Delegate of Japan