In Memoriam
Rıdvan Ege
1925-2017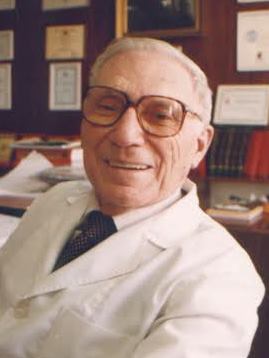 A Lifetime Dedicated to Teaching
Prof Rıdvan Ege sadly passed away on 8 June 2017 in Ankara, Turkey. He was a long-time member of SICOT and a genuine pioneer in orthopaedics in Turkey. He led a life dedicated to enhancing his field and educating competent surgeons.
Born in 1925, Prof Ege graduated in 1948 from İstanbul University Medical School. After training as a general surgeon, he attended Columbia University between 1955 and 1959, where he trained to become an orthopaedic surgeon. Upon returning home in 1961, he formed the first Orthopaedics and Traumatology Clinic in Turkey, a specialty which had been previously practiced by general surgeons. In the decades to come, he devoted his life to orthopaedics, taking part in the establishment of new clinics, heading his department, and taking on further administrative duties at the Ankara University Medical School as Dean. In 1999, he founded Ufuk University in Ankara, and worked proudly to ensure its status as a prestigious university.
Prof Ege also founded the Turkish Society of Orthopaedics and Traumatology and presided it for many years. He introduced Turkish colleagues with biannual congresses, which was a new concept for most at the time.
Participating in international associations was of utmost importance to him, and he urged colleagues to join them. He attributed special importance to SICOT and for many years he was an active member. He was a friend to many members and executives of SICOT. He worked in various SICOT committees and presided the 23rd SICOT Triennial World Congress in 2005 in Istanbul, Turkey.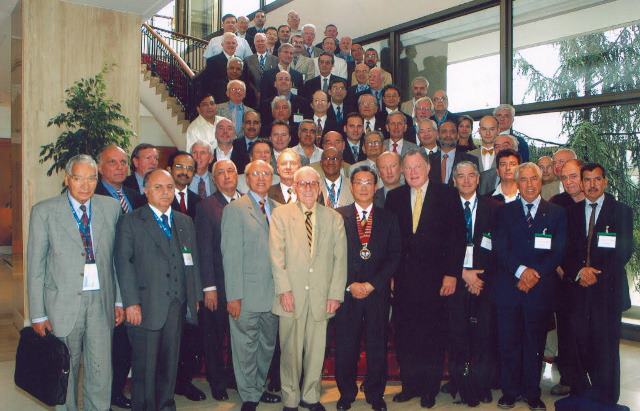 Prof Ege actively worked until the last months of his life. His beloved wife Prof Binnaz Ege passed away in 2013. He is survived by his daughter Prof Ufuk Ege Uygur and three grandchildren, Ege, Berk and Naz.
Prof Ege will be dearly missed and remembered with gratitude by the Turkish Orthopaedic Surgeons and by the SICOT family.
Written by Erdal Cila - Former SICOT National Delegate of Turkey