Fellowship News
Report on the "SICOT meets SICOT" Fellowship Programme at Fondazione IRCCS Policlinico San Matteo,
Pavia, Italy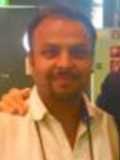 Sunny Agarwal
SICOT Associate Member - New Delhi, India
It is impossible to overstate the invaluable nature of the insight I have been privileged to experience through the "SICOT meets SICOT" Fellowship Programme. All its benefits will remain a lasting legacy throughout my career and hopefully prove a boon to others in my immediate community.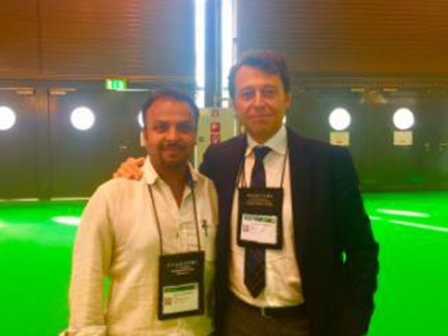 Sunny Agarwal & Francesco Benazzo
I was extremely happy and honoured when I received the letter from SICOT stating that I had been awarded this prestigious "SICOT meets SICOT" Fellowship in Italy. After confirming my travelling details with Prof Francesco Benazzo (Head of the Orthopaedics Department and Director) and his associate, Dr Stefano Marco Paolo Rossi, I reached Pavia on 2 May 2017. Pavia is a small, beautiful town in the Lombardy region of northern Italy. It is just half an hour by train from Milan. My accommodation in the hostel at Golgi, which was just a 10 minutes' walk from the hospital, was very comfortable with all the required amenities. Prof Benazzo is an extremely talented, skilled, farsighted and hard-working surgeon with many academic credentials to his cap. After a warm welcome, he introduced me to his whole Orthopaedic Department, operating theatre staff, and anaesthetists.
The day usually started at 07:30 with a meeting which included discussions on the pre- and post-operative cases, emergency room management of both operative and non-operative cases. The operating theatre used to start by 08:30 and last until 18:00. I assisted in primary and revision arthroplasty of both hip and knee, peri-prosthetic fractures, unicondylar knee arthroplasties, spine surgeries, arthroscopy of knee and shoulder and a wide variety of both adult and paediatric trauma surgeries. In the evening, I used to accompany Prof Benazzo in his private clinic where I learned to diagnose cold orthopaedic cases and a great deal about intra-articular injections (steroid, hyaluronidase, platelet rich plasma). Towards the end of my Fellowship, Prof Benazzo took me to EFORT 2017 in Vienna, Austria (31 May - 2 June) which was both a great deal and treat. It was a tremendous learning experience at EFORT and I got to meet many famous orthopaedic surgeons from across the globe. All the consultants and residents from the department were very warm, hospitable and were prompt in responding to my queries. On my last day, Prof Benazzo organised a farewell dinner which was extremely thoughtful of him and will be cherished throughout my life. It was an extravagant Italian gala dinner at a fancy restaurant with mouth-watering dishes and desserts.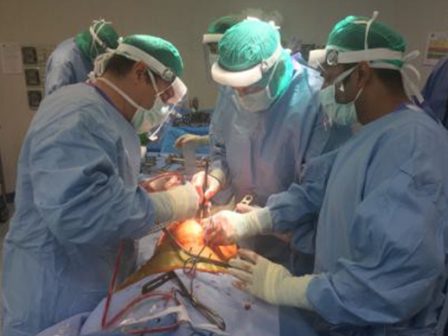 Assisting in surgery during the fellowship
The procedures, techniques, and approach to the patient were excellent and an experience of a lifetime. The profound knowledge and experience gained during this Fellowship is enormous and will go a long way in sharpening and refining my skills. I will try to incorporate the knowledge in my practice in India, which I think will be beneficial to the patients in the long run.
I visited a few places in northern Italy such as Genoa, Turin, Verona, and so on. They are extremely beautiful and picturesque. Italians are friendly and never fail to help you if in need. Italian cuisine, as we all know, is delicious and lip smacking.
I would like to thank SICOT, Prof Benazzo and his team for the wonderful opportunity, profound knowledge and awesome experience that I gained during this Fellowship. It has definitely helped me to grow as a surgeon and boost my overall confidence. Finally, I would like to extend my regards to my parents and my beloved wife and son, without whom this whole endeavour would not have been possible.