In Memoriam
Jorge O. Galante
(1937-2017)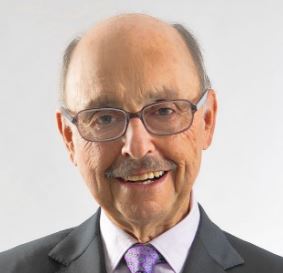 Source: Chicago Tribune
Dr Jorge O. Galante, a leader and pioneer in the field of joint replacement, passed away on 9 February 2017 at the age of 82. He is survived by his brother, son, step-daughter, and four beautiful grandchildren.
Dr Galante received his medical degree from the University of Buenos Aires in 1958. He subsequently completed his orthopaedic residency at the University of Illinois at Chicago in 1967, followed by a Doctorate of Medical Science at the University of Gothenburg in Sweden. Following his return to Chicago, he was appointed the first chairman of the newly-founded orthopaedic programme at Rush University in 1972. Although he retired as chairman in 1994, he subsequently continued to operate and treat patients.
Colleagues who have worked with him have described him as a "rare breed" - a skilled surgeon and rigorous scientist (Dr Joshua Jacobs, Chairman of Orthopedic Surgery at Rush). His pioneering research work, which included the development of prosthetic devices with porous fiber metallic structure, has positively impacted the lives of thousands of patients. The excellence and quality of his work was world-renowned, allowing it to be recognised by many prestigious societies and awards, including the Steindler Award from the Orthopedic Research Society in recognition of significant national and international contributions. Dr Galante's reputation as a thoughtful leader, educator, and mentor in the field was well-deserved. His international endeavours consistently advanced the field of orthopaedic surgery, earning him a lifetime achievement award from the International Society for Technology in Arthroplasty as well as the Hip Society. Furthermore, he was also a leader in surgical procedures, becoming one of the first surgeons in Chicago who performed total hip replacements.
In addition to his academic endeavours, Dr Galante was a philanthropist who consistently "went above and beyond" for his community. While serving on the board of trustees of Beloit College, he was both a contributor and advocate for scholarship programmes for underprivileged students. His dedication to his community mirrored his commitment and enthusiasm to his craft as an orthopaedic surgeon.
Dr Galante previously expressed that his most important contribution to the field of orthopaedics was the opportunity to foster gifted physicians and scientists who were able to successfully address patient-oriented research issues. The knowledge he has passed onto generations of orthopaedic surgeons and scientists will carry his legacy forward.
Written by Joshua E. Hyman
References: