SICOT News
Specialty Orthopaedic Review Course (SORC) 2016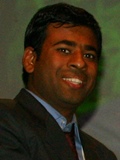 Vaibhav Bagaria
SICOT Associate Member - Mumbai, India
SORC 2016 was held between 8 and 9 October 2016 at the Convention Centre of Sir HN Reliance Foundation Hospital in Mumbai, India, under the aegis of SICOT India. This year the theme of the course was 'Simplifying Complexities' and the experts from all around the country and the city of Mumbai ensured that the audience and participants understood the fundamentals in a simple and lucid manner. Being a specialty course the sessions were subdivided into Paediatrics/Spine/Hip and Knee Replacement and Sports Traumatology. Two special sessions - Mann Ki Baat and Therapeutic Conundrum - ensured that the audiences could engage with faculties on various planes: academic, professional and also personal.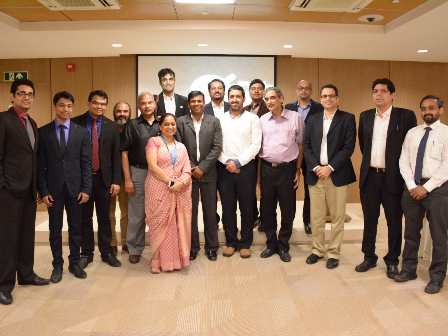 Faculty and organisers of SORC 2016
Dr Gustad Daver declared the Course open in august presence of Dr Ashok Johari, President of SICOT India, who briefed about the function of SICOT India and the purpose of conducting these courses. Dr Vaibhav Bagaria, member of SICOT India, and the organising team briefed everyone about the event and various aspects that would be covered over two days. The organising team comprising of the members of SICOT India and Sir HN Reliance Foundation Hospital, Dr Farokh Wadia, Dr Kshitij Chaudhary, Dr Arjun Dhawale, Dr Siddharth Badve and Dr Vaibhav Bagaria, ensured that both the scientific programme and the various local arrangements were looked into in detail, keeping in mind the delegates' interest and convenience.
More than 200 delegates and 40 faculties participated in the course. The format of the course was instructional course type with didactic lectures. At the end of each specialty session a dedicated session on case discussion was held and this enabled extensive discussion and exchange of ideas and thoughts. The special session Man Ki Baat had speakers from various specialties and not just orthopaedics and the session touched on complex issues like balancing academics with research, tricky aspects of private practice, interdisciplinary collaboration, and medico-legal issues in orthopaedics. The session ended with a stand-up comedy show that not only stirred the imagination but also the appetite, leading people to a sumptuous Italian themed dinner held at the venue itself. The other special session called Therapeutic Conundrum took upon the controversial topics in orthopaedics and offered a balanced view from experts.
Overall, the course was successfully held with a balanced approach to various subspecialties in orthopaedics. The interactive session and debates into controversial topics provided a fresh insight to all the participants and speakers. This was the second event held in collaboration with SICOT India and the Sir HN Reliance Foundation Hospital and all the delegates and speakers wished the organisers the very best for future events.