Training Around the World
Training in the Republic of Belarus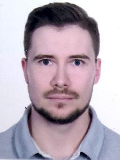 Pavel Volotovski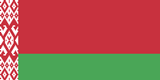 SICOT Associate Member - Minsk, Belarus
The Republic of Belarus is a beautiful country located in Eastern Europe between Russia and Poland. We are proud of our lakes, forests, castles and, of course, traditional cuisine. There are about 9.5 million people living in Belarus and 579 of them are orthopaedic surgeons.
If you want to get into the orthopaedic community, you need to travel a long way, beginning after high school. Every young boy or girl who wants to enter university undergoes centralised testing. In medical university, this includes chemistry, biology and Russian or Belarusian language. There are 4 medical universities situated in Minsk, Vitebsk, Grodno, and Gomel. The undergraduate programme consists of 12 semesters – 3 pre-clinical years and 3 clinical years at the various university departments in city hospitals. The lectures and practical classes in Trauma and Orthopaedic Surgery begin in the 4th year and students can attend the Students' Orthopaedic Circle making the first steps in the science under the supervision of faculty staff. During the 11th and 12th semesters there is a Pre-Graduate Internship and you can choose to study in detail one of 5 specialisations: General Practice, Therapy, Surgery, Obstetrics and Gynaecology, or Anaesthesia and Intensive Care. The desire to become an orthopaedic surgeon means that you have to choose Surgery and need to have a high rating, including examination scores and points for scientific and social work.
After the final examination, you will obtain your Medical Degree Diploma and one can decide to continue the journey in basic sciences or work in clinical specialties. If one wishes to continue in clinical practice, it is necessary to apply for an internship. Postgraduate Internship in orthopaedics is one-year training at a teaching or public hospital which includes clinical rotations in the specialised orthopaedic departments and short elective courses in other surgical specialties, such as microsurgery, neurosurgery and vascular surgery. Under the supervision of orthopaedic surgeons, interns master their skills of patient management and take part in various surgeries as assistants. The Internship ends with a Certification Examination and, if you pass, you get the Certificate of Internship in Orthopaedic Surgery.
Certified doctors can continue their career at the outpatient clinic. However, the position of orthopaedic surgeon in the hospital requires 2 more years of residency. The orthopaedic residency programmes are available in medical universities, as well as in the Belarusian Medical Academy of Postgraduate Education and the Republican Scientific and Practical Center for Traumatology and Orthopaedics. Of course, every year the number of applications exceeds the number of places. To get into the programme, you need to submit an application form, letter of recommendation from your previous workplace and a health certificate. You will then need to take an entrance examination including a written and oral examination covering all areas of orthopaedic science. Usually there are 2-3 applicants for one resident place, so the examination result plays an important role.
During the two-year training programme, residents work in the departments of Trauma and Orthopaedic Surgery, the Emergency Room, and perform surgeries under the supervision of the consultants. As a resident, your Residency Supervisor will monitor you throughout the programme. There is a list of compulsory courses, such as Polytrauma, Hand & Upper extremity, Spine, Joint Replacement, etc., but residents can pay more attention to some areas depending on their interest. Twice a year, the resident needs to submit a progress report. In our country the schedule of orthopaedic residents is not very tough and the main responsibility for the patient's health lies with the treating board certified orthopaedic surgeons. That's why the majority of residents can concentrate on their education until the final examination.
Following the residency, there is a board certification examination. Examiners take into account the semi-annual reports, the types and numbers of surgeries mastered by the resident, and the performance during the oral examination. The examination is not a walk in the park, but usually residents with a high level of knowledge will pass successfully. In case of failure, you need to repeat one year of training and resit the examination the following year.
Board certified orthopaedic surgeons can work in governmental hospitals, outpatient clinics or injury care centers. In Belarus, there is a system of categories for each doctor. There are three qualification examinations in the two, five and ten years after graduation from the university. After passing these exams, you will obtain the second, first or the highest category, correspondingly. The doctors who have achieved the first or highest category are eligible to start private practice or work in private clinics and hospitals. In orthopaedic surgery young surgeons also have to work in governmental inpatient or outpatient clinic for at least five years before going into private practice.
Nobody would argue that the journey to become an orthopaedic surgeon is indeed a long and difficult journey that requires a lot of hard work and commitment. However, as John Dewey said: "Education is not preparation for life; education is life itself."