​

In Memoriam
Philip D. Wilson, Jr.
(1920-2016)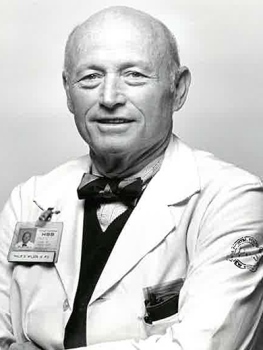 On 29 June 2016, one of the fathers of contemporary orthopaedic surgery, Philip D. Wilson, Jr., MD, passed away. He was 96 years old. Professionally, he was most well known for shaping the Hospital for Special Surgery (HSS) in New York, NY, United States, into a preeminent institution for musculoskeletal medicine, research, and education. His character, charm, and wit were widely regarded as the distinguishing characteristics that made him a wonderful colleague, superb clinician, and revered statesman within orthopaedics. He was a remarkable figure, who was as much a part of creating the heritage of orthopaedic surgery as he was a product of it.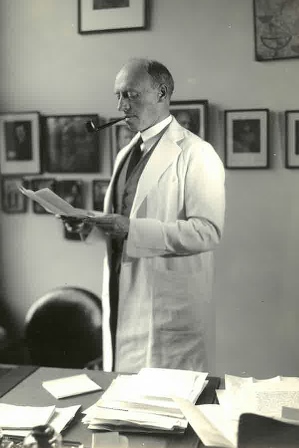 Philip D. Wilson, Sr.
Dr Wilson, Jr. was born in 1920 in Boston, Massachusetts. At that time, his father held appointments as an orthopaedic surgeon at the Massachusetts General Hospital (MGH) and the Robert Breck Brigham Hospital (now Brigham and Women's Hospital), both in Boston [1]. Dr Wilson, Sr.'s prominence rose at MGH. He helped develop its first fracture service, and he was eventually considered for Chair of the Orthopaedic Department. However, Marius Nygaard Smith-Petersen [2] was selected over Wilson, much to the future benefit of HSS. In 1934, the same year he served as President of the American Academy of Orthopaedic Surgeons (AAOS), Dr Wilson, Sr. was invited to become the Surgeon-in-Chief at HSS (then called the Hospital for the Ruptured and Crippled). Its Board sought a Chief who could make HSS a renowned musculoskeletal hospital nationally and internationally. Their candidate did not disappoint.
Over Dr Wilson, Sr.'s 20-year tenure as Surgeon-in-Chief, HSS relocated to its current physical address on East 70th Street in Manhattan and developed its ongoing relationship with New York Hospital and Cornell University Medical School. During World War II he helped establish hospital services in England and developed relationships with prominent British orthopaedic surgeons, including Sir Robert Jones. These efforts set the stage for the Anglo-American exchange of orthopaedic knowledge, which was pivotal to the spread of total hip replacement surgery. He started the first fellowship programs at HSS, and built its first dedicated research facility. He was a founding member of the AAOS, the American Board of Orthopaedic Surgery, the Orthopaedic Research Society, and the Orthopaedic Research and Education Foundation. He was also president of the Société Internationale de Chirurgie Orthopédique et de Traumatologie (SICOT) in 1963.
Philip D. Wilson, Jr. was the second of three children born to Dr Wilson, Sr. and his wife, Germaine. He graduated from the Kent School, and matriculated to Harvard University. He went on to earn his M.D. degree from Columbia University College of Physicians & Surgeons in 1944. The first 18 months of his post-graduate training were as a general surgery intern at MGH. He completed a year of residency there, before being called away for two years of duty at Brooke Army Medical Center at Fort Sam Houston in San Antonio, Texas, where he primarily provided orthopaedic services. Thereafter, he returned to HSS as a resident from April 1948 to March 1950. He completed an additional year of residency training in trauma and biomechanics at the University of California, San Francisco under Verne Thompson Inman, who stoked Dr Wilson's interest in orthopaedic implant design. He was appointed to the staff at HSS in 1951.
By all accounts, Dr Wilson Jr.'s was the consummate clinician, surgeon, scientist and educator. He became a founding member of the Hip Society in 1968, and, like his father, he became President of the AAOS at the same time he became Surgeon-in-Chief at HSS in 1972. He was involved in the leadership of numerous other national and international organizations, including SICOT, which he joined in 1960, serving on its local program committee in New York the same year.
He led HSS from 1972 to 1989. Over this period, he built upon his father's legacy, continuing to transform HSS into an international center for musculoskeletal care, research, and education. He grew the staff from 24 to 52, he doubled the number of operating rooms from 4 to 8, and he established its sports medicine center. He oversaw the expansion of the biomechanics department, recruiting Peter Walker, Ph.D. and Albert Burstein, Ph.D. among others, who in collaboration with surgeons, John Insall, MD and Chitranjan Ranawat, MD developed the foundational designs for the modern total knee arthroplasty [3].
Dr Wilson, Jr. was prescient in many ways. He extolled the benefits of sub-specialisation within orthopaedic surgery, which is now known to improve patient outcomes. Dr Wilson, Jr. was also instrumental to bringing the total hip arthroplasty (THA) to the United States. In 1966, he had the opportunity to visit Professor John Charnley at Wrightington Hospital in Lancashire, UK. Wilson introduced Charnley's low friction arthroplasty to HSS the following year. In 1969, he served on an advisory panel to the U.S. Food and Drug Administration (FDA) regarding the use of acrylic bone cement for THA, and he organised the clinical trials that led to the FDA's approval of its use for this indication. By the time his tenure as Surgeon-in-Chief ended, over 1,100 THAs were performed annually at HSS.
Despite all of these monumental successes over his career, Dr Wilson, Jr. is probably best remembered for the instruction and mentorship he provided to countless residents and fellows who passed through the Hospital for Special Surgery. From 1951 through 2016, he was ever-present at HSS. Up until his death, Dr Wilson was a fixture at hospital Grand Rounds, and he was dedicated to his ongoing research and follow-up with his patients. Much of the current day staff at HSS trained under Dr Wilson, Jr., whom they viewed as an exemplar, and many considered him the guiding hand behind the current day success of the Hospital for Special Surgery.
Acknowledgements: I would like to thank Dr David B. Levine for his assistance with the research for this article.
Written by Alexander McLawhorn
References:
H.P. Philip Duncan Wilson, M.D. 1886-1969. J Bone Joint Surg Am. 1969 Oct;51(7):1445-50.
Brand, R.A. Clin Orthop Relat Res (2009) 467: 605. doi:10.1007/s11999-008-0671-z
Levine DB. The Hospital for Special Surgery 1972-1989; Philip D. Wilson, Jr., Eighth Surgeon-in-Chief. HSS J. 2010 Sep;6(2):119-33.