In Memoriam
Dr Joel Mbute - SICOT Fellow
1982-2016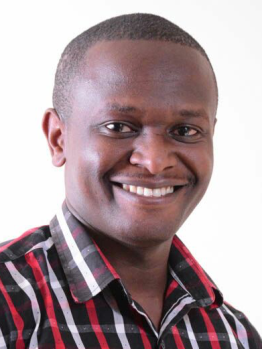 It is with deep sorrow that we announce the untimely demise of one of our esteemed members, Dr Joel Mbute, following a tragic road traffic accident. Dr Joel Mbute had just finished a surgery in Kitale and was driving to the annual Kenya Orthopaedic Association meeting in Eldoret when he met his death (in line with pursuing his Orthopaedic passion on Earth).
Dr Joel Mbute successfully completed the SICOT-sponsored Assiut University Fellowship between September 2013 and February 2014.
He sat the SICOT Diploma Examination in 2014 during the XXVI SICOT Triennial World Congress in Rio de Janeiro, Brazil, and emerged the best student overall.
He was admitted as a Fellow of the College of Surgeons of East Central and Southern Africa (COSECSA) in the year 2014.
Due to his desire to extend orthopaedic services to the underserved, he settled in Kitale, a town in Kenya that had never had an Orthopaedic Surgeon previously. He had been working there until his untimely death.
The SICOT Vice-President (Africa, Near and Middle East), Dr Otsyeno; SICOT National Delegate-elect (Kenya), Dr Peter Kilonzo; and the entire SICOT community in Kenya wish to convey their heartfelt condolences to his family, colleagues, and friends.
We will greatly miss his humour, energy, and skill.
Mwenyezi Mungu amuke mahali pema peponi
Fred Otsyeno - SICOT Vice-President (Africa, Near and Middle East)
---

We received this news with great shock. Dr Mbute spent 6 months in Assiut and was one of our brightest fellows. Besides being an aspiring surgeon, he showed extraordinary talent in learning the Arabic language in a short time. He made friends with the whole staff and was loved by everyone in Assiut. He attended the SICOT Trainees Meeting in Cairo in 2014 and was granted the best paper award. He showed enthusiasm in research and we were in the process of finalising his research for publication. Moreover, he joined the AOTrauma Faculty in the AO Basic Principles Course in Kenya in 2015 and had great potential. He will be greatly missed.
Hatem Said - Editorial Secretary