Editorial
Global Orthopaedics: SICOT, the Great Leveller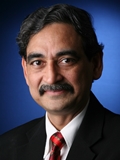 Ashok N. Johari
SICOT Education Committee Chairman & SICOT Vice-President (Asia Pacific) - Mumbai, India
In today's world, despite modernisation, inequalities persist in all spheres of life. This is also true in the field of Orthopaedics. The standards of education, research and patient care differ between nations and such inequalities will continue to persist for years. However, we can certainly define a minimum acceptable standard in these areas.
Speaking in terms of orthopaedic education and training, I see the presence of SICOT as a great leveller. The presence of different degrees of educational and skills development within the society should promote and ensure an 'equilibrium' of sorts for the betterment of those down the ladder. This exercise takes place through the various educational formats that SICOT has to offer. These include the SICOT congresses, webinars and courses, Education Centres, fellowships and training programmes. In this sense the role and contribution of SICOT to Orthopaedics is unique and unmatched.
By defining the standards of orthopaedic education as a syllabus document, the developed and the lesser developed parts of the world understand the requirements, expectations, and standards that a world body expects. By the time you read this e-Newsletter, SICOT has put the syllabus for the SICOT Diploma Examination on its website. This document should become the world standard for Orthopaedic Education.
What remains to be done? – SICOT also needs to define the minimum standards of training and its assessment. The syllabus defines areas which need to be known, areas for which detailed knowledge is required and areas for which procedural competence is required. These need to be amplified next into a training document which highlights training and assessment methodologies and competence expected. This should certainly serve to check the eligibility of those wishing to take the SICOT Diploma Examination.
The syllabus combined with a training and assessment document will be a major contribution of SICOT to contemporary world Orthopaedics.