SICOT News
Visit to Kenyata National Hospital (KNH) in Nairobi, Kenya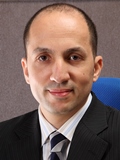 Hatem Said
SICOT Editorial Secretary - Assiut, Egypt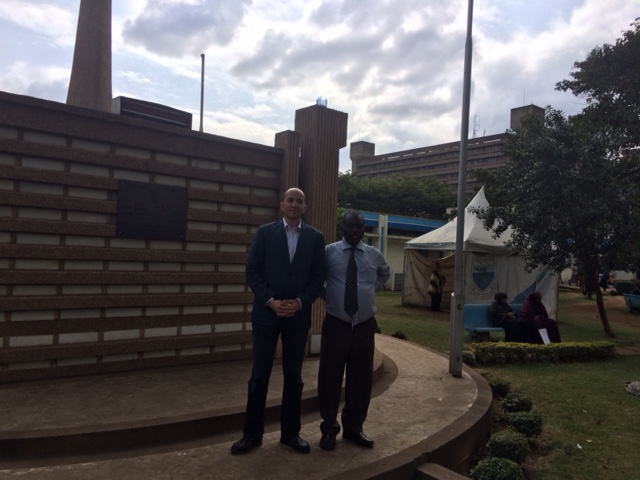 With Dr Fred Otsyeno, SICOT National Delegate, in front of KNH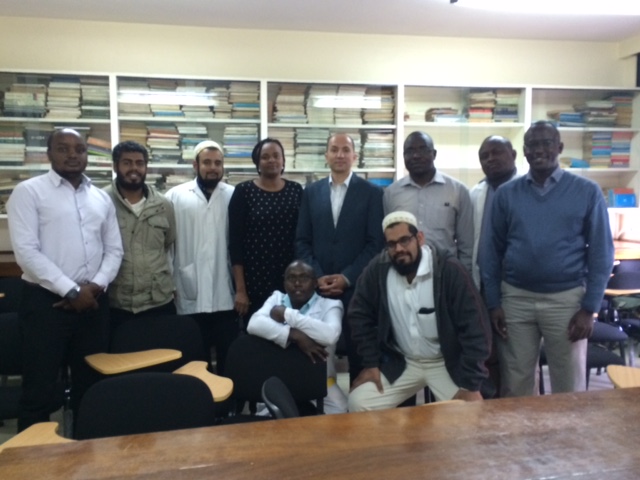 With the senior Residents

With Dr Kirsteen Owari at the NSSC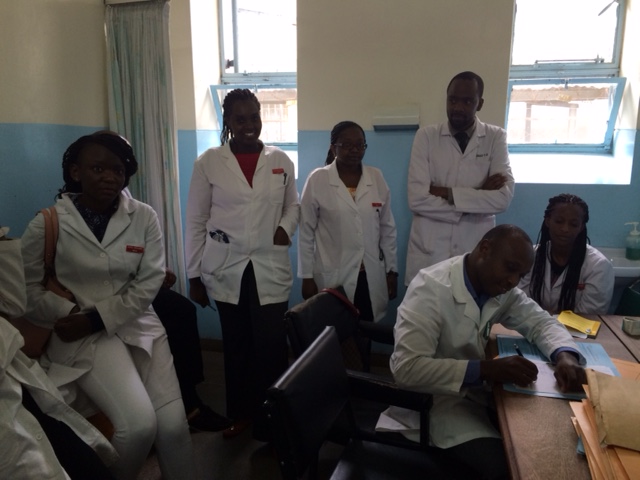 Undergraduate students with the Resident in the OPD
As part of the Education Centre assessment, I visited the KNH in Nairobi, one of the main training centres in the country, and attached to Nairobi University.
This visit was initiated by Dr Fred Otsyeno, SICOT National Representative for Kenya, and under the care of Prof Atinga, Chairman of the Orthopaedic Department in KNH.
This is a 2000-bed hospital, with one floor dedicated to Orthopaedics, having around 160 beds. It was opened in 1981. The hospital is overwhelmed with trauma patients, to the extent that the elective service is greatly reduced. Being a referral centre, the patients might need to wait 3 to 4 weeks to have a slot in the OR. The department beds are full, but the resource limitations have taken a toll on the infrastructure. I had a chance to see the department and the outpatient clinics where undergraduate teaching was ongoing while providing medical service.
I met with the final year trainees in the training program, a bright and enthusiastic group. They explained the expertise they acquire in dealing with these difficult and delayed fractures, in comparison to lesser exposure to elective surgery that needs to be covered in rotations in Kijabe and Kikuyu hospitals in the field of Paediatrics and Arthroplasty. One of the deficient specialties is Arthroscopy training and service, and as an arthroscopist, I hope there would be future collaboration between SICOT and KNH to develop this service.
The trainees were interested to discuss future opportunities and fellowships that are provided by SICOT. The post training opportunities they seek are mostly those which include scrubbing and hands-on training, thus they targeted countries like South Africa, India and Egypt, rather than Western countries, which would need more licensing and would be more of an observership.
Part of the visit included a trip to the National Surgical Skills Centre (NSSC) accompanied by Dr Kirsteen Awori, SICOT member and a spine surgeon in Nairobi University. The centre is partly funded by JnJ, and has a section for Dry models to train on surgical skills and a Wetlab. This provides a great teaching experience for the trainees. It was opened in 2012, and since then they have held around 10 cadaveric courses, mostly on Hip and Knee Arthroplasty.
No visit to Kenya would be complete without a safari, a trip to the Masai Mara and Lake Nakura which was an unforgettable experience... One to be repeated for sure.