Interview with Eva Pontén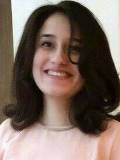 Ratna Johari
SICOT Associate Member & SICOT Young Surgeons Committee Member – Mumbai, India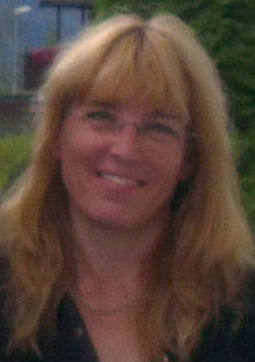 Dr Eva Pontén, orthopaedic surgeon at Astrid Lindgren Children's Hospital, Karolinska Institute
In this edition of the SICOT e-Newsletter, we have the privilege of profiling Dr Eva Pontén. In the interview that follows, Dr Pontén will present a feminine perspective of a career in orthopaedics. She is a widely sought after speaker internationally for her work in paediatric orthopaedics and hand surgery. A popular figure, one can often catch Dr Pontén exuding dynamism and enthusiasm, while juggling multiple lectures at numerous conferences.
Dr Pontén specialised in orthopaedic surgery in Sweden in 1995, followed by a specialisation in hand surgery in 1997. She also obtained a PhD in 2004 from the Umeå University. Since February 2001, she has been appointed to the Department of Paediatric Orthopaedic Surgery, Astrid Lindgren Children's Hospital, Karolinska Institute, in Stockholm.
Since 2007, she is also a member of the PhD Committee at the Department of Women's and Children's Health, Karolinska Institute.
Below are some of her reflections from a career spanning over 20 years…
What are your current roles and responsibilities?
I am an orthopaedic surgeon and hand surgeon at Astrid Lindgren Children's Hospital at Karolinska University Hospital, and team leader for the limb deficiency, arthrogryposis, spina bifida, DDH and cerebral palsy teams. A large part of my workload is also trauma. For the Karolinska Institute I also teach residents, medical students, physiotherapy students, and occupational therapy students. I have a muscle tissue research lab close to the clinic with a PhD student, a postdoc and a researcher, where we perform research on spastic muscle with the aim of solving the question – what actually does cause muscle contracture?
Why did you choose medicine and in particular orthopaedics?
I took a gap year after high school and worked at the hospital as a nurse's aide at both the Emergency Department and the Department of Obstetrics and Gynaecology and realised that working as an MD would be extremely interesting. During my medical studies and internship, I found orthopaedic surgery was really fun and interesting – fixing fractures and malformations gives instant satisfaction and fulfilment. After each workday you feel that you have accomplished something substantial. Most importantly, I found that the orthopaedic surgeons laughed a lot and seemed to have a great time at work!
You chose an unconventional career. What were the reactions you faced?
I was the first female resident both at the Department of Orthopaedic Surgery and at the Department of Hand Surgery. The chiefs and my fellow surgeons were both happy that I was there. Some said that my female presence 'made the culture at the department friendlier' and 'cheered them up'. However, sort of as in sports, I always felt that I was running the female class on the side, and that few thought of me as competing in the same group as my fellow male residents. I was the woman at the department, representing all women. So I have had to set my own goals.
What have been the challenges in your early days and how did you cope with them?
Being one of the first female orthopaedic surgeons in a culture where older male surgeons would choose a protégé more similar to themselves made me realise that I needed to travel to learn from internationally respected surgeons around the world. Observing at different hospitals around the world has given me a unique and very valuable knowledge both about orthopaedic surgery and about how we as orthopaedic surgeons can deal with the difficulties patients and their families are facing after trauma or after they have been informed that their child is diagnosed with a very severe and perhaps life threatening disease.
What have been the biggest hurdles of your career so far?
When I was a young female orthopaedic surgeon it was difficult to be perceived as one of the 'guys' when it came to being 'invited' to the bigger surgeries. I overcame this by studying hard and taking my own initiatives.
What homework goes into doing the miraculous surgeries you do?
Know your anatomy, dissect carefully, read about the surgeries and visit experienced orthopaedic surgeons to learn.
What must the young surgeon do in order to be competent in his or her field?
Study hard, do as much surgery as you can, and visit other centres to learn. Have a research project that has something to do with your clinical work. It will teach you how to evaluate scientific references and it will give you a deeper understanding of the disease or injury and how the orthopaedic treatment will affect your patient.
A few pearls of wisdom you have gained over your illustrious career…
If the family doesn't work, nothing works (i.e. spend time with and take care of your family – this will reward you both in the short term and in the long term).
We all have our ups and downs – wait and see – things will get better.
Never give up. If you encounter an obstacle or difficulty you can either go through it or around it. Both ways may work.
Everyone wants to do good in some way.
Having a baby will take both energy and time, which your male colleagues won't experience to the same extent when they become fathers. So, in a short-term perspective, you might experience that you are 'behind' your male colleagues. However, having a baby will give you so much wisdom and also practical skills that you will use in your profession. And you will get ahead again later on. Male surgeons will also have certain times of low professional productivity in their lives.
Your thoughts on work/life balance...
Two of my children were born during my medical studies, one during my internship and one during my specialisation. Their father and I shared the one-year maternity/paternity leave per child that we get here in Sweden. We then found an excellent daycare nursery that we trusted immensely; we were never worried during work. Weekends and evenings after work we spent with our kids. I enjoyed that time so much, and it was a true pleasure to be home now and then. Also, my mother often came and helped out, so now they have a close relationship. Now that all my children are grown up, it is very important for me also to socialise with people who are not working at the hospital, and with family and friends. It makes me happy, and when I am happy I work better and more efficiently.
So, get as much help as you can so that you can enjoy time with your kids! Remember to socialise with people outside the hospital and prioritise family and friends – they will help you a lot when things get rough at work.
Why do you think so few women choose a career in orthopaedics? What can be done to improve the numbers?
The most important thing is to feel welcome and be part of the group. When everyone says 'orthopaedic surgeon' without the prefix 'female' we have come a long way. So just by not dividing up orthopaedic residents and surgeons by what sex they are, I believe it is easier to recruit the best orthopaedic resident, irrespective of their gender.
I believe, and hope, that things are now much different from when I started my career. Currently, at my department, there are 50% female orthopaedic surgeons. The male orthopaedic surgeons are at home with their children just about as much as the female orthopaedic surgeons. Female surgeons are perceived as individuals, just as male surgeons always have been.