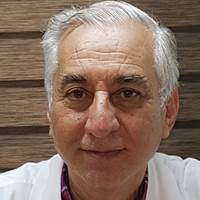 Mohammed Al-Bayati
SICOT National Representative of Iraq
Orthopaedic surgery, as a specialty, evolved from general surgery around 60 years ago, thanks to a group of pioneer surgeons who chose to care only for orthopaedic patients.
Healthcare services in Iraq are provided freely to all population and the state is the policy maker, regulator and provider of resources. Orthopaedic practice is integral to the general medical system in Iraq and has been affected by the political and socioeconomic climate that influenced state planning. Iraq has been (and is still going) through troubled times which inevitably led to significant change in priorities for orthopaedic practice due to shortage of medical services and personnel.
Due to ever increasing demand for services, orthopaedic surgeons practiced outside official working hours of the state in personal consultation rooms which eventually led to the development of a private healthcare system.
Private clinics and hospitals are licensed and regulated by the Ministry of Health and the Iraqi Doctors Association to maintain standards of care. This system has helped in providing support to public hospitals, offering choice for patients and supporting healthcare givers financially.
Until the late sixties, access to orthopaedic consultations and procedures was restricted to a few hospitals in the capital, Baghdad, and a few other big cities around the country. In the early seventies, the government decided to encourage and support the establishment of private hospitals. Many small hospitals were built, and successfully augmented delivery of surgical services. Recently, as costs of medical and surgical supplies continue to rise, several new and well-equipped private hospitals opened. Those are now competing with or even providing more advanced services than state hospitals in certain aspects.
The pioneer orthopaedic surgeons were trained and qualified in the United Kingdom and the United States, They were keen to apply modern knowledge and techniques practiced in their training institutions. Soft tissue procedures, stabilisation by Plaster of Paris and traction for long bone fractures were widely utilised until the fifties of last century.
Dr Kadhum Shubber (1915-2002)
First qualified consultant orthopaedic surgeon in Iraq
Father of orthopaedic surgery in Iraq
Procedures like open reduction and internal fixation of closed fractures and joint replacement of the hip were introduced and became the standard treatment in the late sixties. However, hospital infrastructure, flow of supplies and nursing care were not coping with aspirations of surgeons.
During the seventies, many new modern hospitals were built around the country and many specialist orthopaedic surgeons covered most of the cities of Iraq.
Orthopaedic Surgery During the War
The practice of orthopaedic surgery had to change rapidly and significantly during the eighties of the last century to respond and cope with the burden of war and casualties in addition to shortage of supplies and resources.
During the long years of war, Military Medical Services expanded significantly and military orthopaedic surgeons gained wide experience and developed novel methods and instruments to meet the demands of managing severe limb injuries. The multipurpose external fixator (Salah-Eddin) and pelvic splints, promoted by Dr M Habboush, are only examples of many.
Major General Dr Mudhaffar P. Habboush
Chief orthopaedic surgeon to the Army
Co-founder of Military Orthopaedic Department 1972
Multi-purpose external fixator (Salah-Eddin)
promoted by Dr Habboush
Manufactured in Army workshops
The continuous flow of musculoskeletal trauma casualties resulted in a redirection of resources away from other patients and surgeons had to delay care or cancel for many non-urgent cases. Some patients chose to travel abroad for surgical procedures that were not available inside the country. The Ministry of Health setup a state-funded program to send patients abroad if they needed complex joint replacement and spine operations.
The private practice had to grow and expand to compensate for shortages in public hospitals. Many surgeons travelled abroad for fellowships and received training on modern systems and up-to-date surgical techniques.
The long-term sequelae of war injuries like fracture malunion, nonunion and chronic osteomyelitis created a large cohort of cases that needed complex reconstruction, management and rehabilitation.
Orthopaedic Training in Iraq
The national post graduate specialisation program, started in 1972 as a two-year diploma followed by a five-year fellowship in orthopaedic surgery, provided the country with a flow of specialists providing care to patients with orthopaedic conditions.
Many orthopaedic subspecialty units, run by surgeons with subspecialist interests, were formed to advance the experience and skill of surgeons and to improve services to patients. Post graduate senior fellowships in joint replacement, spine surgery and hand surgery are examples of established subspecialty programs. The Iraqi Orthopaedic Association also encouraged its members to gather in interest groups to promote subspecialisation among orthopaedic surgeons.
The Present and the Future
Nowadays, as more orthopaedic operations are performed endoscopically and by minimal invasive techniques, demands on hospital beds are less than before and many operations are performed as day cases. Having said that, the execution of orthopaedic operations is frequently delayed because of shortage of operating room capacity and supplies.
Orthopaedic practice in Iraq, progressed in the right direction. Coping with many setbacks, political and socieconomic, Iraqi orthopaedic surgeons are providing an acceptable level of service to the patients with sincerity and devotion.