On behalf of SICOT and the Egyptian Orthopaedic Association (EOA), I warmly welcome you to the 43rd SICOT Orthopaedic World Congress & 74th EOA Annual Meeting in the beautiful city of Cairo which has always been famous for its heritage and cultural diversity. This is a combined meeting between the EOA, which is one of the oldest orthopaedic associations with more than 7,000 active members, and SICOT, which is the largest orthopaedic society in the world with members from 119 countries speaking over 100 languages.
This Congress will be a great opportunity for orthopaedic surgeons to take advantage of a wealth of knowledge from distinguished speakers from all over the world and discover recent advances in the management of unusual problems in developed nations such as the management of neglected fractures, conflict injuries and congenital deformities diagnosed late. With the current global economic crisis, it will be a good chance to highlight the current methods of management of difficult orthopaedic problems with limited resources.
Egypt was unified around 3100 BC and continues to be a leading economic and cultural influence throughout North Africa. The culture of Egypt has thousands of years of recorded history. Ancient Egypt was among the earliest civilizations in the world. Egyptian values, including forgiveness, tolerance, brotherhood of mankind, great respect for people with disabilities, and equal rights for women, are landmarks in the human history.
Egypt is a land of great diversity, with huge appeal to almost everyone. It is the time to explore the wonders of Egypt: the Great Pyramids and Sphinx, Temple of Karnak, Egyptian Museum, Roman and Greek monuments in Alexandria, Red Sea coast and Sinai.
Welcome to Egypt!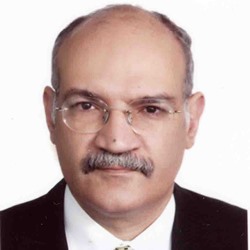 Gamal Ahmed Hosny
Congress President & President of EOA