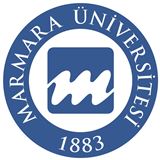 Funded by SICOT & Marmara University School of Medicine, Turkey
Every year, SICOT offers two surgeons a two to three-month fellowship to Marmara University School of Medicine in Istanbul (Turkey).
Marmara University Medical School is one of the biggest universities in Turkey. The university hospital is the Pendik Education and Research Hospital. Orthopaedic Surgery Department performs about 2500 elective surgeries per year in all fields of orthopaedics and traumatology. Arthroplasty Division is performing many primary and revision hip and knee arthroplasty surgeries.
The scope of fellowship in Adult Reconstructive Surgery covers the management of primary and secondary degenerative conditions of hip and knee joints as well as the assessment and treatment of the patient with a failed arthroplasty. Primary and revision total joint replacement is emphasized; the fellow will also gain experience in joint preserving surgery options.
The main objective is to expose the fellow to the full spectrum of hip and knee arthroplasty issues including preoperative care, patient and implant selection, operative techniques and postoperative care. The Adult Reconstructive Surgery fellow is going to have a well- balanced research and clinical experience during the program. Also there is daily and weekly rounds and educational meetings.
Fund amount:
EUR 2,500 - The fund is provided by SICOT for accommodation and travel expenses. The Marmara University offers free lunches and can recommend accommodation close by. The max amount of reimbursement is for 3 months and might be less for 2 months visits. It covers only economy tickets, taxis will only be reimbursed at a reasonable amount; airport shuttle bus service must be used in priority to taxis.
Prerequisites:
Must be a SICOT member with membership dues paid two years in a row at the time of the application (the year of the application and the year before)

Under 45 years of age

Applicant must have five or more years of specialised orthopaedic training

Health insurance coverage during stay at centre

Medical check-up before travel
Please send the following documents to fellowships@sicot.org:
Up-to-date CV

Application letter explaining the reason for the application

Scan of passport or birth certificate

Letter of recommendation from current Head of Department

Recent health certificate (including lab results for blood tests)
Deadline for applications: 31 May 2019
---
Winners:
2016: Varun Gupta (India) & Saheed Yakub (Nigeria)