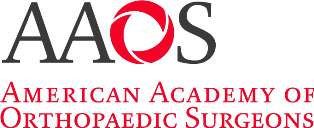 Are you attending the AAOS Annual Meeting in New Orleans, LA, March 6-10, 2018? If so, please join Orthopaedics Overseas – a division of Health Volunteers Overseas - and SICOT (Société Internationale de Chirurgie Orthopédique et de Traumatologie) for their second annual joint luncheon to celebrate and discuss global orthopaedic care and volunteerism.
The luncheon will be hosted on Friday, March 9, 2018, from noon – 2 p.m. at the Hilton New Orleans Riverside. The cost of attendance is $100 per person. CLICK HERE TO PURCHASE YOUR TICKET. Reservations are encouraged early, as space is limited.
If you have any questions regarding registration, please contact Health Volunteers Overseas. Note: This luncheon is taking the place of the customary SICOT Member Luncheon.