LATEST NEWS
Abstract submission open for the First International Foot and Ankle Conference of SICOT - Combined with COFAS
The SICOT Education Academy presents

Please send your abstracts to michaelzhang120@hotmail.com with the subject: SICOT-COFAS
Abstract submission deadline: 30 June 2019
SICOT Cadaveric Course 2019 registration open!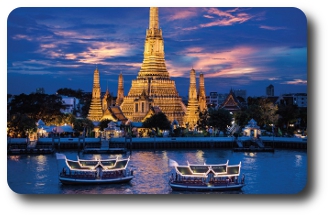 With the success of the previous SICOT cadaveric courses held in previous years, it is our great pleasure to announce the SICOT Cadaveric Course 2019 which will be held on 29-31 August in Bangkok, Thailand.
This time the theme of our course is "Upper limb periarticular fracture and ligament reconstruction. The course is designed for practising surgeons who want to specialise in upper limb trauma. The course will provide an understanding of periarticular trauma over upper limb. During the 2.5 day event, participants will learn, discuss and debate a highly diverse agenda on all aspects of upper limb periarticular trauma. Case discussions and highly practical hands-on cadaveric workshops will enable participants to learn from the experts' rich experiences, tips, and tricks.
We have an excellent venue in Bangkok and participants will enjoy both the educational content and the Thai hospitality.
Frankie Leung (Hong Kong)
SICOT Cadaveric Course Director
Tak Man Wong (Hong Kong) & Khongkhet Riansuwan (Thailand)
Course Chairpersons
Muscat OWC 2019 News
Scientific Programme: We are proud to share the first look at our Scientific Programme for the 40th SICOT Orthopaedic World Congress which will take place in Muscat, December 2019! If you want to attend, registration is open here!
Awards: Don't miss out on the many awards and scholarships offering financial support to attend the SICOT Congress and recognition of the scientific value of your presentation!
SICOT Research Awards: The SICOT Research Award Program comprises three awards of USD 2,000 each. The winners will be chosen based on scientific merit by the newly formed Research Academy with one winner in each of the following areas: 1) Clinical Science. 2) Basic Science. 3) Young investigator (Principal Author to be less than 40 yrs old).
Open Call for Multi-Centered Grants: These USD 10,000 grants funded by the SICOT Research Academy provide seed and start-up funding for promising collaborative research projects in any area of orthopaedics.
Request for Applications: We are asking for interested SICOT volunteers who want to serve in the newly created SICOT Research Academy to submit an abbreviated CV (5 pages) and short letter expressing their interest and qualifications to dobbsm@wudosis.wustl.edu.